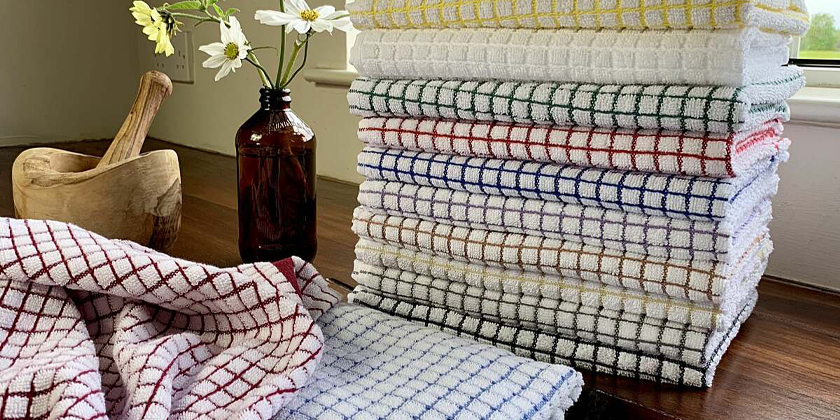 Founded in 1835 by the man whose name it bears, Samuel Lamont & Sons Ltd became one of Northern Ireland's foremost linen weavers.
Diversifying during the 1950's into textile printing and terry towel manufacturing Samuel Lamont's soon had an enviable range of top quality household textile items.
Givan's gained the Royal Warrant both for retailing and for the supply of bed linen. Lamont's was a founding member of the Irish Linen Guild and is still a member today.
Samuel Lamont exports to many parts of the world including the USA, Australia and Europe. Today the company still manufacture in Ireland but also supplements its ranges with the very best sourced items from abroad, giving it a truly global personality. The company is still wholly owned and managed by Samuel Lamont's descendants and its vision of supplying the very best household textiles has not changed.
Viewing all 4 results
Samuel Lamont Bee Happy Cotton Tea Towel

$

22.99

Samuel Lamont Poli-Dri Tea Towel (5 Patterns)

$

19.99

Samuel Lamont Poli-Dri Tea Towel (8 Colours)

$

19.99

Samuel Lamont Tottering Oldies Text Code Cotton Tea Towel

$

24.99