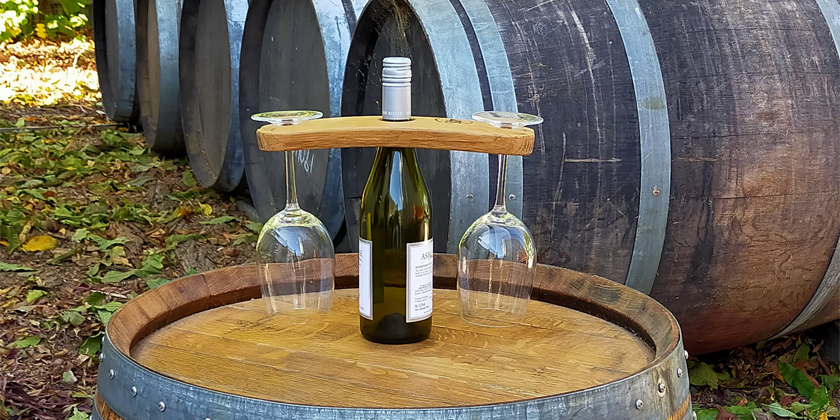 Bespoke Timber Craftsmanship
Stim Craftmanship pride themselves in taking what would otherwise be discarded wood and re-purposing it into stunning masterpieces. In the heart of Hawkes Bay, Stim creates beautiful centrepieces for your home, garden or business, using a blend of New Zealand Native timbers and wine barrels. Recycling no longer wanted timbers, Stim is built on a moral blend of environmental sustainability, and precise workmanship. They craft pieces that truly encompass the '"perfectly imperfect" qualities of wood while staying true to the history of the materials used. As a small, family-owned and run business, Stim is able to ensure that every attention to detail is given in whatever masterpiece they are producing.
Stim products are made from recycled wine barrels or salvaged native timbers, and have been hand-selected and finished by their craftspeople to ensure that you receive a quality product. Because of this, each item is unique and there may be some variations in the finished product to how they are pictured.
Viewing all 7 results
Stim Cookbook Stand

$

59.99

Stim Hand-Crafted Handheld Bottle Opener

$

42.99

Stim Soap Tray / Coaster

$

30.00

Stim Wall-Mounted Wine Bottle & Glass Rack

$

199.99

Stim Wine Bottle Caddy

$

69.99

Stim Wine Lawn Entertainer

$

164.99