Unlike other dishwashing liquids, YOURS uses palm oil-free surfactants. This means it may produce fewer bubbles than what you have been used to. Don't worry though, it will still lift grease and grime off your dishes, and leave your stainless steel sparkling clean! Because YOURS cleaners are SOAP FREE, it is gentle on your hands and will not dry them out.
Essential oils of Cinnamon & Tangerine. They might not be as essential as toes or weekends, but to YOURS, they're everything. As anyone with a nose will agree, they're the things that make what's in this bottle truly magical.
For best results: Add 5-10 pumps under fast-flowing water.
Features:
100% natural and toxin-free
Made with essential oils
Plant-based surfactants
No parabens, sulphates or nasties
Locally NZ owned and Made in NZ
Recyclable Amber Plastic Bottle
Hot Tip: Fill a bucket with hot water and add a few pumps for an effective way to clean your windows.
Ingredients: Water, coco glucoside, coco betaine, citric acid, potassium sorbate, xanthan gum, essential oils of cinnamon & tangerine

 Highly Concentrated – 1 cap of YOURS = 3 caps of other brands

 Eco-Friendly – Compostable or 100% recycled plastic packaging

Locally Made – Specially formulated with pure essential oils

 Carbon Friendly – YOURS plant and protect indigenous forestry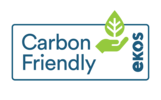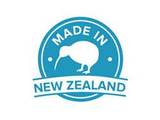 A bit about YOURS,
YOURS cleaners are made with pure essential oils to make cleaning your home a mood-boosting, de-stressing experience that feels more like getting a cuddle from Mother Nature. This also helps the cleaners clean to cleanliness perfection leaving nothing but lingering aromas behind. So, naturally (pun intended) YOURS is full of them.
How YOURS got the name and why
"We wanted to create products that help YOUR home look after you as much as you look after it, all the while looking after YOUR planet. The kind of products that make YOUR friends and family happy to come back to YOURS."
The YOURS story
"We want your home and your family to be in abundance of everything that's good from Nature. So, we've gone to the roots and back crafting powerful, locally made products that are good for you, your home, and your conscience. We've road-tested our natural products with commercial cleaners and we cleaned up the competition… The road looked pretty great too."