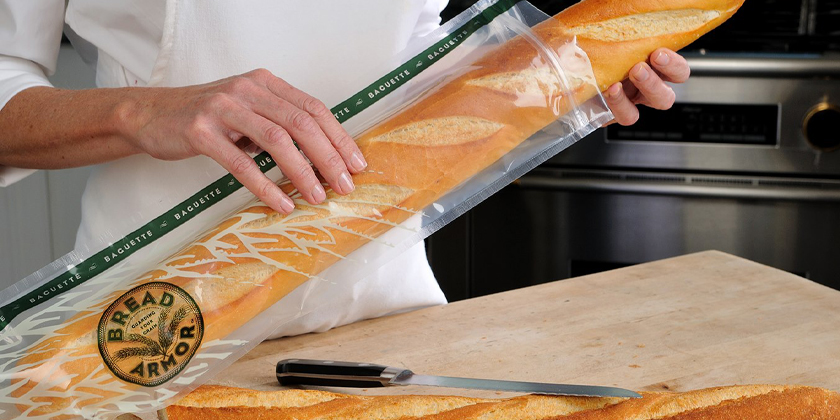 Guarding your grain
Bread Armor – Love your bread.
Keeps artisan bread fresh. Reusable, resealable bags that fit your bread.
Available in 2 sizes
10 reasons why YOU should use Bread Armor bags instead of a regular plastic bag?
Bread Armor bags keep oxygen & moisture out up to 30 times better than a regular plastic bag
Save money by keeping bread fresh for longer
Resealable & sized to fit your bread, multiple sizes available
Reusable – welded strong for durability and zippers are made with reuse in mind
FDA approved, contains no BPA's
Recyclable
Made in the USA
Great for other storage uses too – like marinating meat or whole fish
Excellent freezer performance
Save the planet from single-use plastic!
Directions
Place room temperature bread in bag, remove excess air and seal.
Store in a cool, dry place away from sunlight.
To refresh, flash bread in an Oven for 5 minutes. reuse only if clean.
Viewing all 2 results
Bread Armor Artisan Bread Storage Bags Baguette

$

14.99

Bread Armor Artisan Bread Storage Bags French Bread

$

14.99