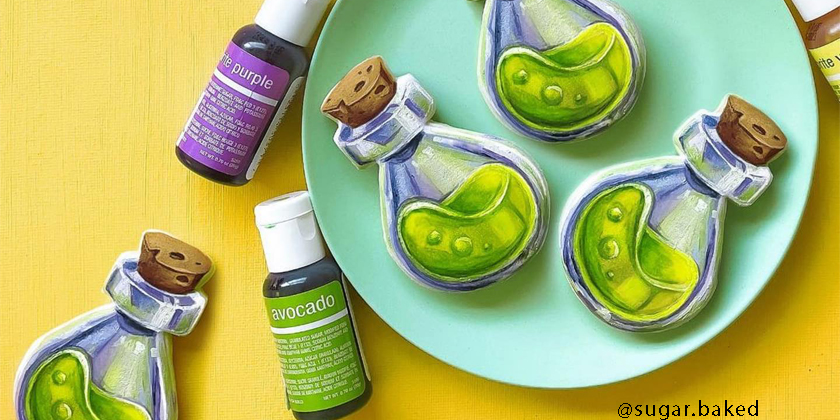 Premium food colouring specially made for baking and cake decorating
Chefmaster Liqua-gel food colouring is known throughout the industry for giving food a deep, vibrant colour that will not fade over time. Chefmaster Liqua-gels are soft gel food colouring for colouring icings, fondants, gum pastes, batters, cake frosting, and more. Liqua-Gel food colourings take on the form of a highly concentrated and vibrant colour gel that mix easily and provide consistent tones. They are formulated to give your icing the colour you want without altering the taste, texture, or consistency of the finished product.
Chefmaster Colouring Features
Vibrant Colour
Fade-resistant
Tasteless
Vegan-friendly
Easy-to-use
Gluten-free
Kosher Certified
Halal
Food-safe
Ingredients recognized as safe or approved by the FDA
Made in the U.S.A
Try the Chefmaster online Colour Mixing Chart or keep a mixing chart colour wheel at home ready to use whenever!
Features a flip-top lid for easy drop by drop additions. No more fiddling about with a toothpick and getting inaccurate drops or pouring as slowly as you can and inadvertently adding half the bottle!
How to use:
Each individual colour in this set comes in a 20ml no-drip bottle for easy and mess-free use. Due to the high quality of Chefmaster products, you only need to use a few drops of Liqua-gel to achieve a vibrant colour. For the best results, you should always add colours directly to other liquid ingredients and then mix them together before combining them with any solid components in the recipe.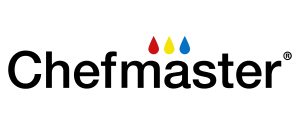 Viewing 1–12 of 34 results
Chefmaster Colour Mixing Chart

$

10.99

Chefmaster Liqua-Gel Food Colouring Avocado 20ml

$

5.50

Chefmaster Liqua-Gel Food Colouring Bakers Rose 20ml

$

5.50

Chefmaster Liqua-Gel Food Colouring Black Diamond 20ml

$

5.50

Chefmaster Liqua-Gel Food Colouring Bright White 20ml

$

5.50

Chefmaster Liqua-Gel Food Colouring Buckeye Brown 20ml

$

5.50

Chefmaster Liqua-Gel Food Colouring Burgundy Wine 20ml

$

5.50

Chefmaster Liqua-Gel Food Colouring Coal Black 20ml

$

5.50

Chefmaster Liqua-Gel Food Colouring Deep Pink 20ml

$

5.50

Chefmaster Liqua-Gel Food Colouring Forest Green 20ml

$

5.50

Chefmaster Liqua-Gel Food Colouring Fuchsia 20ml

$

5.50

Chefmaster Liqua-Gel Food Colouring Georgia Peach 20ml

$

5.50