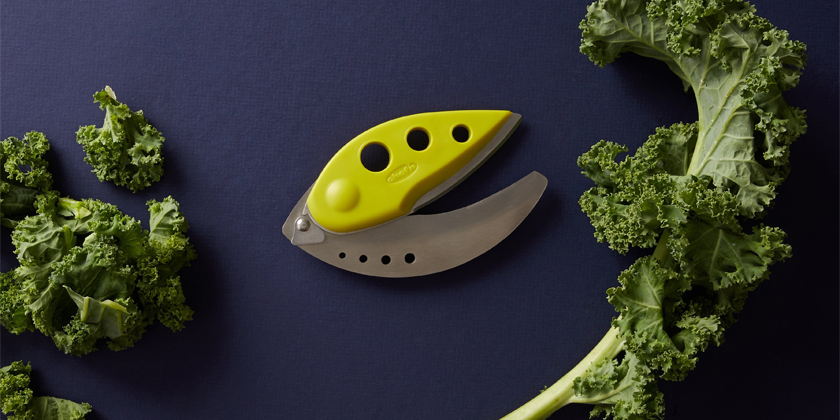 Inspiring creativity & sharable experiences in the kitchen
Chef'n design fun and innovative gadgets to encourage exploration and sharable experiences in the kitchen. Their products inspire healthy eating and focus on simplicity, fun, and functionality. We call this Tasteful Ingenuity.
Based in Seattle, WA, Chef'ns designers take pride in creating useful gadgets that solve problems in the kitchen, making food prep less tedious and more enjoyable. The process starts with passion for at-home cooking and we continue to push boundaries to create clever, new designs from our table to yours. Happy cooking, happy kitchens.
History
Chef'n was founded out of invention. In the '80s, David Holcomb was a line cook prepping food and one of the tasks he hated doing every day was pressing garlic one clove at a time. He took his frustration to the workshop and invented the garlic machine, a gadget that presses and stores multiple garlic cloves. Today, the Chef'n product line has over 300 patents worldwide and has expanded into categories across housewares using the same spirit of inventiveness by creating clever solutions for common problems.
Viewing all 9 results
Chef'n 3-in-1 Egg Slicester

$

24.99

Chef'n EcoCrock Compost Bin 2.8L

$

119.99

Chef'n EcoCrock Compost Bin Filters

$

15.99

Chef'n Ergosphere Salad Tong

$

22.99

Chef'n Garlic Machine

$

29.99

Chef'n GarlicZoom Garlic Chopper

$

30.99

Chef'n GraterZoom Grater & Slicer

$

34.99

Chef'n LooseLeaf Plus Kale & Greens Stripper

$

25.99

Chef'n Slicester Pomegranate Prep Tool

$

24.99