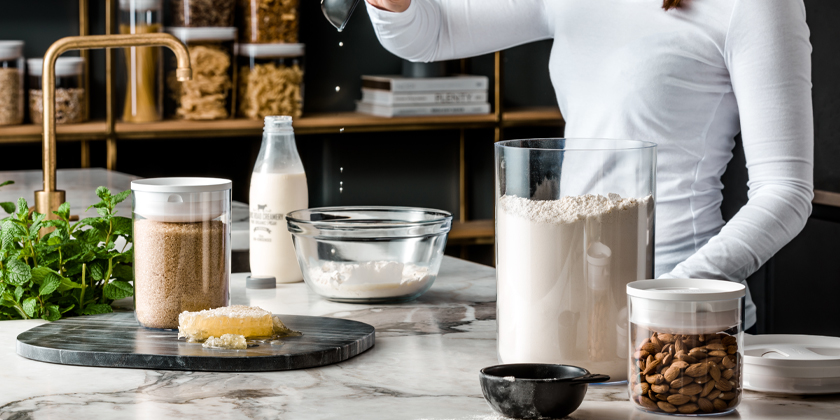 From storage for the pantry, fridge and countertop, to handy cooking containers and on-the-go solutions, even cubes designed to keep coffee and tea fresh. If it's durable, good-looking and practical, it's ClickClack
These days, ClickClack is helping busy families across the world make life smoother, less stressful and more creative. We love helping you prepare, cook, heat, chill and store food with our multi-talented range of airtight, space-efficient and BPA-free storage solutions.
There's nothing we like more than a well-organised kitchen.
Viewing 1–12 of 16 results
ClickClack Basics Rectangular Storer 0.4L

$

8.99

ClickClack Basics Rectangular Storer 0.8L

$

10.99

ClickClack Basics Rectangular Storer 0.95L

$

12.99

ClickClack Basics Rectangular Storer 1.2L

$

13.99

ClickClack Basics Rectangular Storer 1.9L

$

18.99

ClickClack Basics Rectangular Storer 2.4L

$

18.99

ClickClack Basics Rectangular Storer 4.3L

$

24.99

ClickClack Display Cube Airtight Container Black (3 Sizes)

$

14.99 –

$

21.99

ClickClack Pantry Round Canister 0.6L

$

11.99

ClickClack Pantry Round Canister 1.0L

$

13.99

ClickClack Pantry Round Canister 1.6L

$

17.99

ClickClack Pantry Round Canister 2.3L

$

19.99