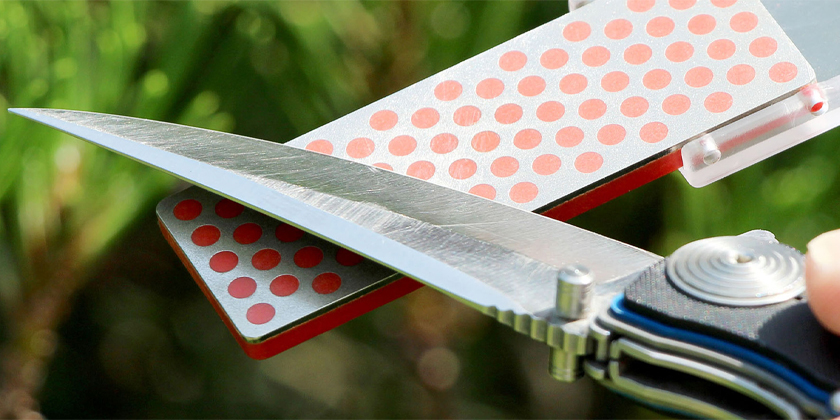 The Leader in Diamond Sharpening
We understand that when you purchase a world-class diamond sharpener you expect your investment to provide many years of reliable performance, but at DMT we're looking to exceed that expectation. We want to develop a longstanding relationship with you—a partnership for a lifetime of sharpening excellence. In order for this to happen, we have to make sure that you achieve the best possible results from day one, and enjoy continued success as you expand your sharpening needs. Since 1976, DMT has been in business to do just one thing: make the world's best diamond sharpeners. Product nnovations with our signature polka-dot interrupted surface, as well as our continuous surface of a high-performance diamond, are praised worldwide for their superior quality. From pocket-sized whetstones to heavy-duty bench stones, the DMT Difference shows time and again through our undivided pursuit of sharpening excellence.
Beware of imitators!
The DMT sharpening surface (left) exhibits full coverage and the diamonds show striking consistency in size to ensure peak performance and durability. The copycat surface (right) carries a sparse, patchy coating made from a jumble of different sized diamonds.
Viewing all 4 results
DMT Dia-Sharp Diamond Mini-Hone Fine 63.5mm

$

29.99

DMT Dia-Sharp Diamond Sharpener Coarse

$

109.99

DMT Diafold Double Sided Diamond Sharpener Fine/Coarse

$

122.99

DMT Diamond Mini-Sharp Whetstone (3 Grits)

$

39.99