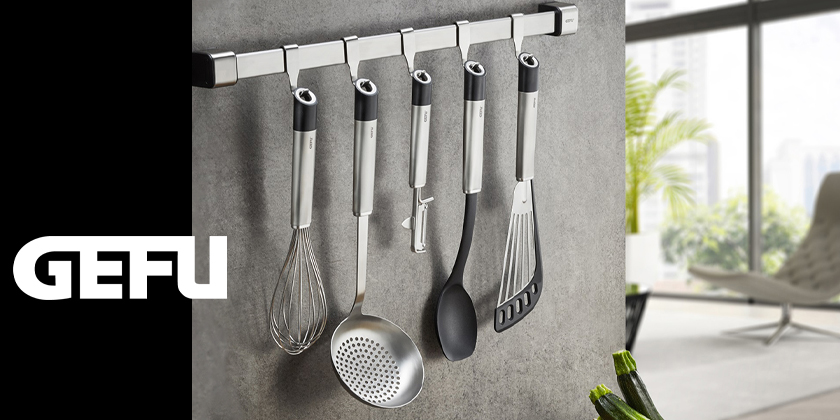 Discover premium kitchen gadgets from GEFU - PRIMELINE!
The GEFU PRIMELINE series is a range of high-quality kitchen utensils that can be used and placed on display in every household.
Cooking has never been so easy and at the same time so much fun with the kitchen gadgets of the PRIMELINE series. The practical kitchen utensils such as spatulas, whisks, potato masher, cheese slicer, and many more impress with their appealing look and their first-class workmanship.
Viewing 1–12 of 16 results
GEFU Kitchen Rack 50cm

$

84.99

GEFU Kitchen Rack Hooks Set of 2

$

20.99

GEFU Primeline Cheese Cutter

$

64.99

GEFU Primeline Cheese Cutter Spare Wires 2 Pack

$

17.99

GEFU Primeline Ladle

$

69.99

GEFU Primeline Meat Tenderizer

$

74.99

GEFU Primeline Nylon Cooking Spoon

$

49.99

GEFU Primeline Nylon Ladle

$

54.99

GEFU Primeline Nylon Whisk

$

47.99

GEFU Primeline Potato Masher

$

89.99

GEFU Primeline Sauce Ladle

$

69.99

GEFU Primeline Silicone Flexible Turner

$

69.99