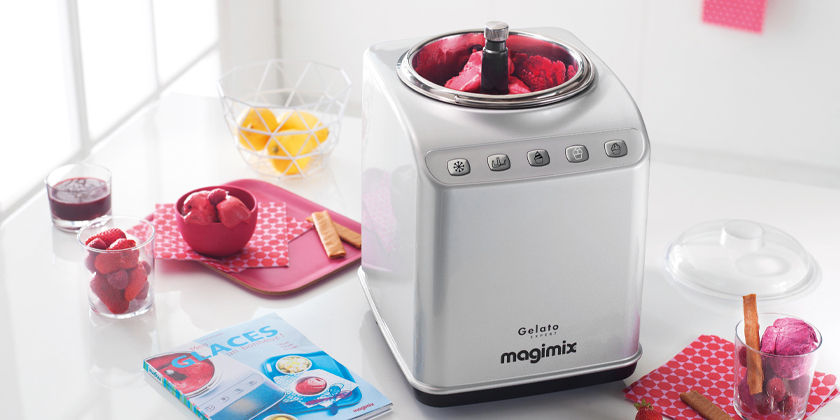 Ice cream, sorbets or granita 100% homemade and 100% successful in 30 minutes! Make the best ice cream you've ever tasted.
Now you can make the most delicious fresh ice cream and sorbets yourself quickly, easily and at a fraction of the cost of shop brought.
With the Magimix Le Glacier 1.5L, Simply pre-freeze the bowl for 12 hours and when ready remove, take off the lid, switch on and add whatever ingredients you desire!
The Magimix Gelato Expert doesn't need pre-freezing, because it's got its own built-in freezer. Just choose your recipe, switch on, pour in your ingredients, and in only 30 minutes your delicious ice cream is ready. With its own freezer, you make as little or as much ice cream in as many flavours as you like.
Viewing all 2 results
Magimix Gelato Expert Satin

$

1,499.00

Magimix Le Glacier 1.5L Ice Cream Machine White

$

299.00