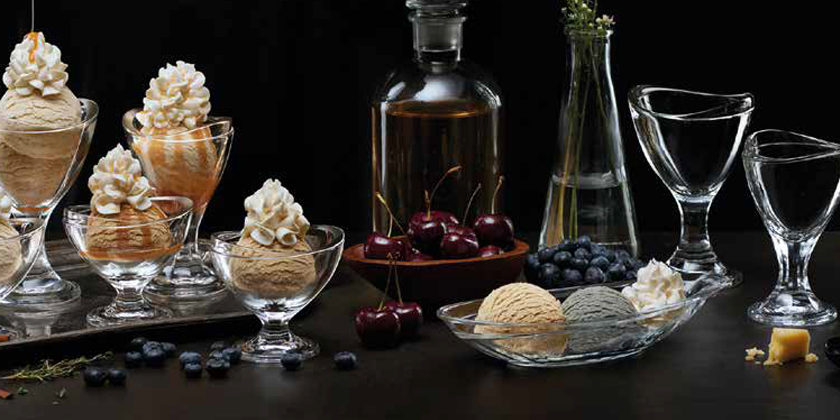 Driven by the passion and commitment to excellence, Ocean Glass is Asia's leading manufacturer and expertise of world-class quality glassware for homes, Hotels, Restaurants & Catering, and corporate businesses.
What began in 1979 has evolved to a mission to revolutionize the modern drinking and dining experiences. Ocean Glass manufactures high-quality glassware for every joyful moment, every occasion, and every business. With over 38 years of proven design and manufacturing expertise, Ocean Glass is Asia's leading glassware manufacturer and exporter to more than 90 countries globally.
Ocean Glass aspire to impact every moment in their customer's drinking and dining experiences. Their core ethos is built on the foundation of commitment, operational excellence and innovation that has made Ocean Glass one of the most trusted glassware brands in the world.
Viewing all 10 results
Ocean Glass Alaska Banana Split Dessert Dish

$

6.99

Ocean Glass Delight Banana Split Dessert Dish

$

7.99

Ocean Glass Delight Ice Cream Bowl 160ml

$

7.99

Ocean Glass Delight Sundae Cup 200ml

$

8.99

Ocean Glass Kenya Irish Coffee 230ml

$

9.99

Ocean Glass Madison Margarita 345ml

$

11.99

Ocean Madison Brandy Glass 650ml

$

7.99

Ocean TRAZE Future Double Old Fashioned Glass 350ml

$

9.99

Ocean TRAZE Past Double Old Fashioned Glass 350ml

$

9.99

Ocean TRAZE Present Double Old Fashioned Glass 350ml

$

9.99