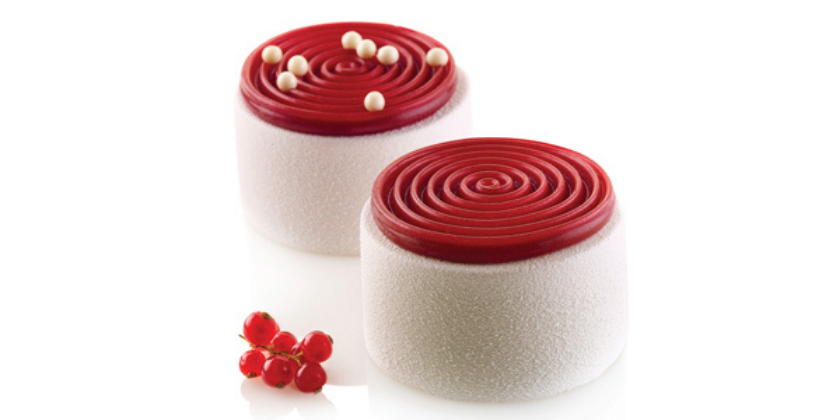 With avant-garde high-quality silicone pastry-making moulds, Silikomart pushes the boundaries of what can be created in baking.
Silikomart aims to assist in unleashing the creative genius of great pastry chefs worldwide into extraordinary and revolutionary works of art.
With their Italian design and production, Silikomart offers a unique combination of quality guarantee and excellence throughout the world.
For over 20 years, the passion for the art of pastry-making is in Silikomart's DNA. Innovation is their way to think about the world. Made in Italy is their belief. Being a big family is their strength.
Viewing 1–12 of 99 results
Silikomart Silicone Mould & Tart Kit Meringué 2 Piece

$

54.99

Silikomart 3D Silicone Chic Eclair Kit 2 Piece

$

66.99

Silikomart 3D Silicone Mould Bolle 22cm

$

47.99

Silikomart 3D Silicone Mould Charlotte 8 Holes

$

24.99

Silikomart 3D Silicone Mould Cherry 6 Cavity

$

42.99

Silikomart 3D Silicone Mould Cilindro 12 holes

$

34.99

Silikomart 3D Silicone Mould Coccola 6 Cavity

$

42.99

Silikomart 3D Silicone Mould COLOR 20cm

$

59.99

Silikomart 3D Silicone Mould Corallo 24.5cm

$

59.99

Silikomart 3D Silicone Mould Dolce Tartufo 8 Cavity

$

42.99

Silikomart 3D Silicone Mould Fruity (Ispirazioni di Frutta) 6 cavity

$

47.99

Silikomart 3D Silicone Mould Gemma 18cm

$

54.99