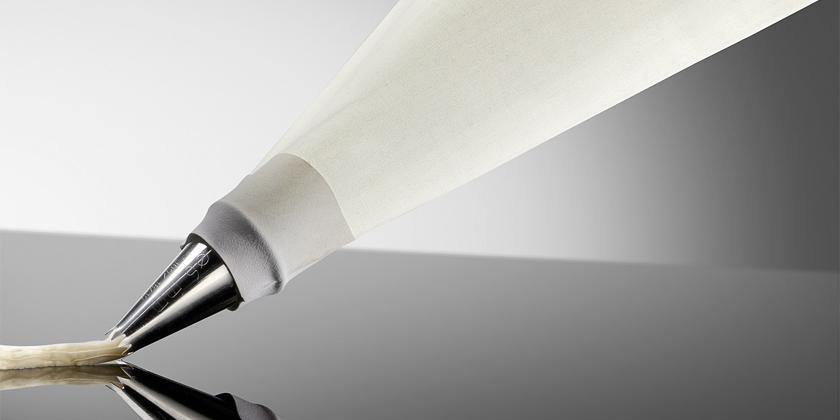 The history of the Wilhelm Hauser company goes back to 1910, at that time as a manufacturer of tubular baskets for the transport and storage of bread. The range was supplemented by a small selection of specialist equipment for confectioners and bakers. The adversity of the two world wars made development difficult but could not slow down the drive of the company founder and the resulting success.
The "thermo pastry bag" was developed in the mid-1950s. This product was very well received internationally within a very short time. A new product line grew out of the "thermo pastry bag", which is still nationally and internationally known and is still valued for its excellent quality. The company Thermo Hauser has been based at the new location in Uhingen (Baden-Württemberg) since 1966.
Since then, the range has been continuously expanded, continuously developed further with the professionals and adapted to the constantly changing requirements in the bakery and kitchen. Since 1996 Thermo Hauser has also successfully covered the area of food transportation.
Viewing all 6 results
Thermo Hauser Cotton Oven Gloves with Long Cuffs Pair

$

39.99

Thermo Hauser Decorating Comb 2-Sided

$

2.70

Thermo Hauser Leather Oven Gloves with Cuffs Pair

$

59.99

Thermo Hauser Piping Bag (6 Sizes)

$

13.99 –

$

33.99

Thermo Hauser Piping Bag Thermo Silver Antimicrobial (4 Sizes)

$

14.99 –

$

34.99

Thermo Hauser Pot Holder / Oven Mitt

$

21.99