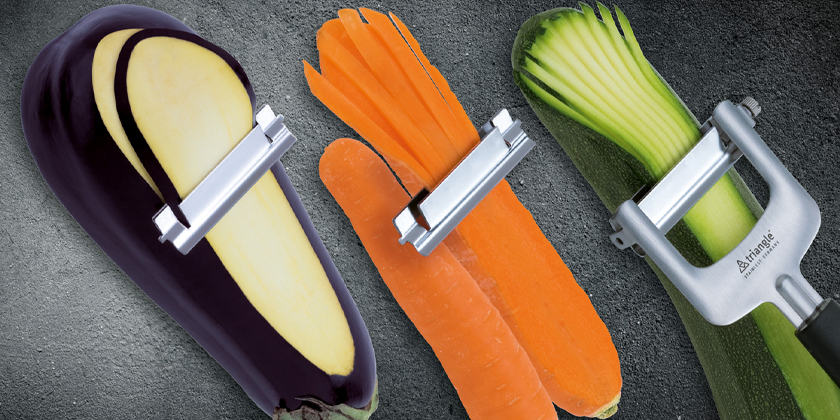 German Quality. Made in Solingen
Triangle is a Solingen-based third generation family-owned business that manufactures and develops kitchen tools since 1946. The product portfolio comprises professional chef's tools as well as high-grade tools for creative cooking. Perfect functionality, superior quality, sustainable production and the continuous development of innovations are our focus. Made for professional chefs and individuals with a great passion for cooking.
With Love for Detail
It is the small details that make all the difference between an average and a great product. We pay great attention to those details. So that every triangle product serves its purpose to perfection.
Developed in Solingen
Product development requires a lot of experience, know-how and carefulness. Therefore we will not let others do this important step for us. To make sure that each and every product meets our standards 100%.
Award-Winning Design
A timelessly designed product is one you will enjoy every day, even in years. That is why we work with renowned German product designers to develop our award-winning yet highly functional style.
Viewing 1–12 of 42 results
Triangle Apple Corer 20mm

$

15.99

Triangle Butter Curler

$

19.99

Triangle Classic Baker Knife 30cm

$

79.99

Triangle Confetti Cutter 2 Piece Set

$

21.99

Triangle Cookie Cutter Large Flower

$

24.99

Triangle Cranked Tweezer (2 Sizes)

$

21.99 –

$

36.99

Triangle Crinkle Cutter

$

24.99

Triangle Curler Set 3 Piece

$

37.99

Triangle Deco Spiral Cutter

$

17.99

Triangle Decorating Art Spoon

$

39.99

Triangle Decorative Twister 2 Piece Set

$

32.99

Triangle Diagonal Fish Bone Tweezers

$

44.99