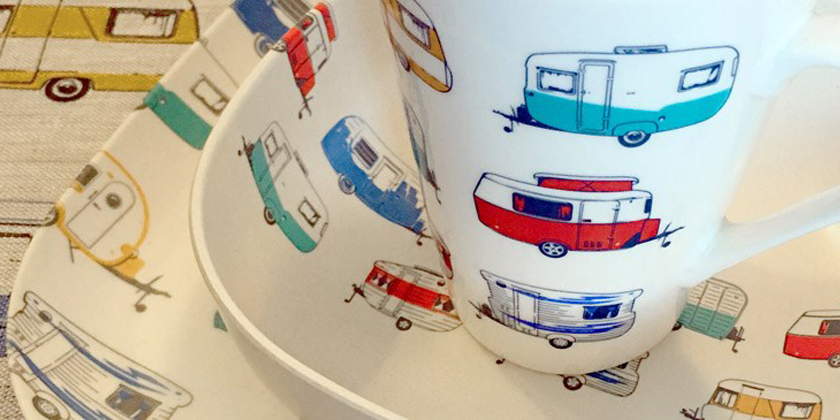 It's all about enjoying the journey.
Van Go create unique caravan and boating inspired homewares for travellers and outdoor entertainers alike. Their exclusive Australian designs, fun colours and great quality set them apart from other brands, and they know that their products will bring you joy and brighten your day. Whether you're travelling or at home, Van Go offer stylish, eco-friendly bamboo gifts and tableware for friends and families worldwide.
Van Go Collections: bold, iconic gifts and homewares, proudly designed in Australia.
Viewing 1–12 of 34 results
Van Go Collections Destination Bamboo Plate 22cm Grey Caravans

$

15.99

Van Go Collections Destination Bamboo Plate 26cm Grey Caravans

$

19.99

Van Go Collections Destination Bamboo Tumbler Grey Caravans

$

19.99

Van Go Collections Destination Cereal Bowl 15cm Grey Caravans

$

15.99

Van Go Collections Destination Salad Bowl 23cm Grey Caravans

$

28.99

Van Go Collections Destination Tea Towel Grey Caravans

$

24.99

Van Go Collections Destinations Bamboo Salad Servers Grey Caravans

$

14.99

Van Go Collections Destinations Bamboo Travel Mug 300ml Starry Nights Silver

$

18.99

Van Go Collections Destinations Bamboo Travel Mug 400ml Starry Nights Silver

$

20.99

Van Go Collections Iconic Bamboo Salad Servers Classic

$

14.99

Van Go Collections Iconic Bamboo Travel Mug 400ml Classic Green

$

20.99

Van Go Collections Iconic Salad Bowl 23cm Classic

$

28.99