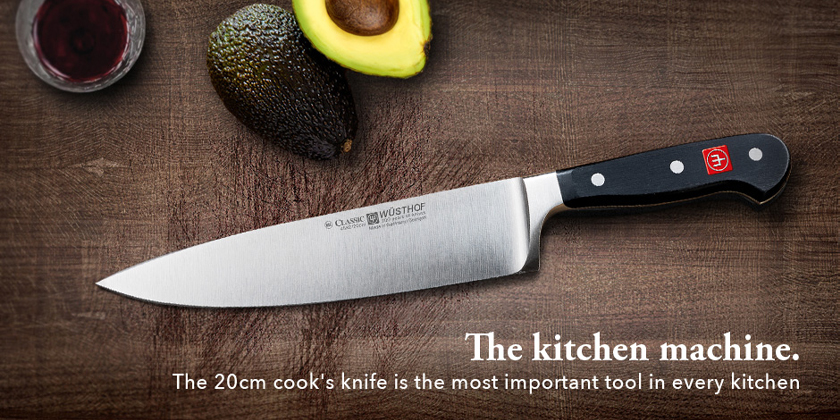 For 200 years WÜSTHOF has created the world's best knives.
These standout tools are spotted in the hands of top chefs in the world's renowned restaurants. WÜSTHOF Classic offers the cutlery benchmark for tasks big and small.
The traditional triple riveted design has been a favourite for generations. With perfect balance, this fully-forged line performs with precision and ease. With over 70 blade shapes to choose from, there is no task you can't tackle. Make every cut matter with WÜSTHOF Classic.
Viewing 1–12 of 34 results
WÜSTHOF Classic 2 Piece Knife Set with BONUS Sharpener

$

384.00

WÜSTHOF Classic 2 Piece Santoku Knife Set with BONUS Sharpener

$

369.00

WÜSTHOF Classic Ash Black 7 Piece Knife Block Set

$

999.00

WÜSTHOF Classic Beech 7 Piece Knife Block Set

$

999.00

WÜSTHOF Classic Boning Knife 14cm

15% OFF


WÜSTHOF Classic Bread Knife 23cm

15% OFF


WÜSTHOF Classic Carving Knife 20cm

15% OFF


WÜSTHOF Classic Carving Knife 23cm

15% OFF


WÜSTHOF Classic Carving Knife 26cm

15% OFF


WÜSTHOF Classic Cooks Knife 16cm

15% OFF


WÜSTHOF Classic Cooks Knife 18cm

15% OFF


WÜSTHOF Classic Cooks Knife 20cm

15% OFF