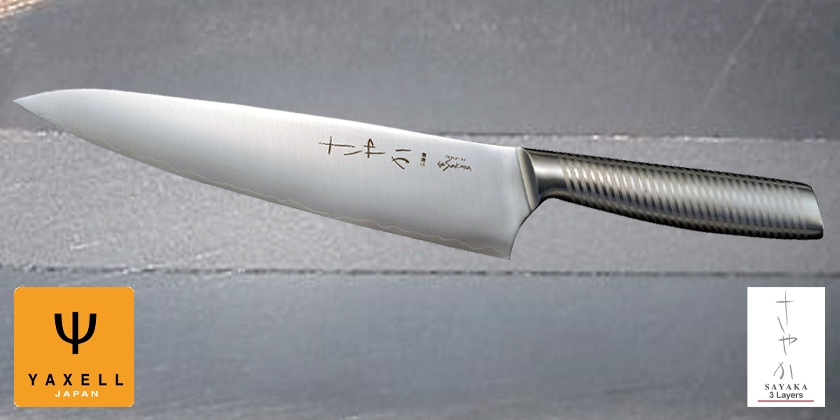 The core material is VG10 "super stainless steel", which is clad by high-quality stainless steel from both sides. The KATANA sword wave line is clearly observed on the blade. Of course, the blade has an extremely sharp cutting angle and long cutting performance.
Under the microscope at 100x magnification. The core material is VG10 and clad by quality stainless steel.
The Sayaka handle:
The handle is made out of a high quality of 18-10 stainless steel. The SAYAKA handle has very unique zebra stripes for a firm grip. The grip-end shows a nicely etched Yaxell logo.
Viewing all 6 results
Yaxell Sayaka Bread Knife 19.5cm

30% OFF


Yaxell Sayaka Chef's Knife 20cm

30% OFF


Yaxell Sayaka Chefs Knife with Scalloped Blade 20cm

30% OFF


Yaxell Sayaka Santoku Knife 13cm

$

110.00

Yaxell Sayaka Slicing Knife 18cm

30% OFF


Yaxell Sayaka Utility Knife 12.5cm

30% OFF