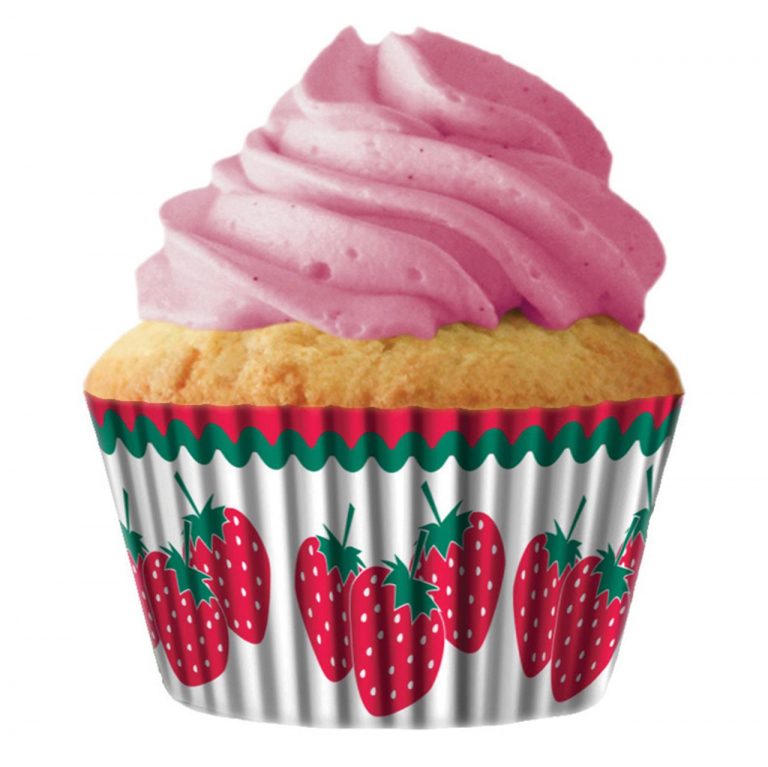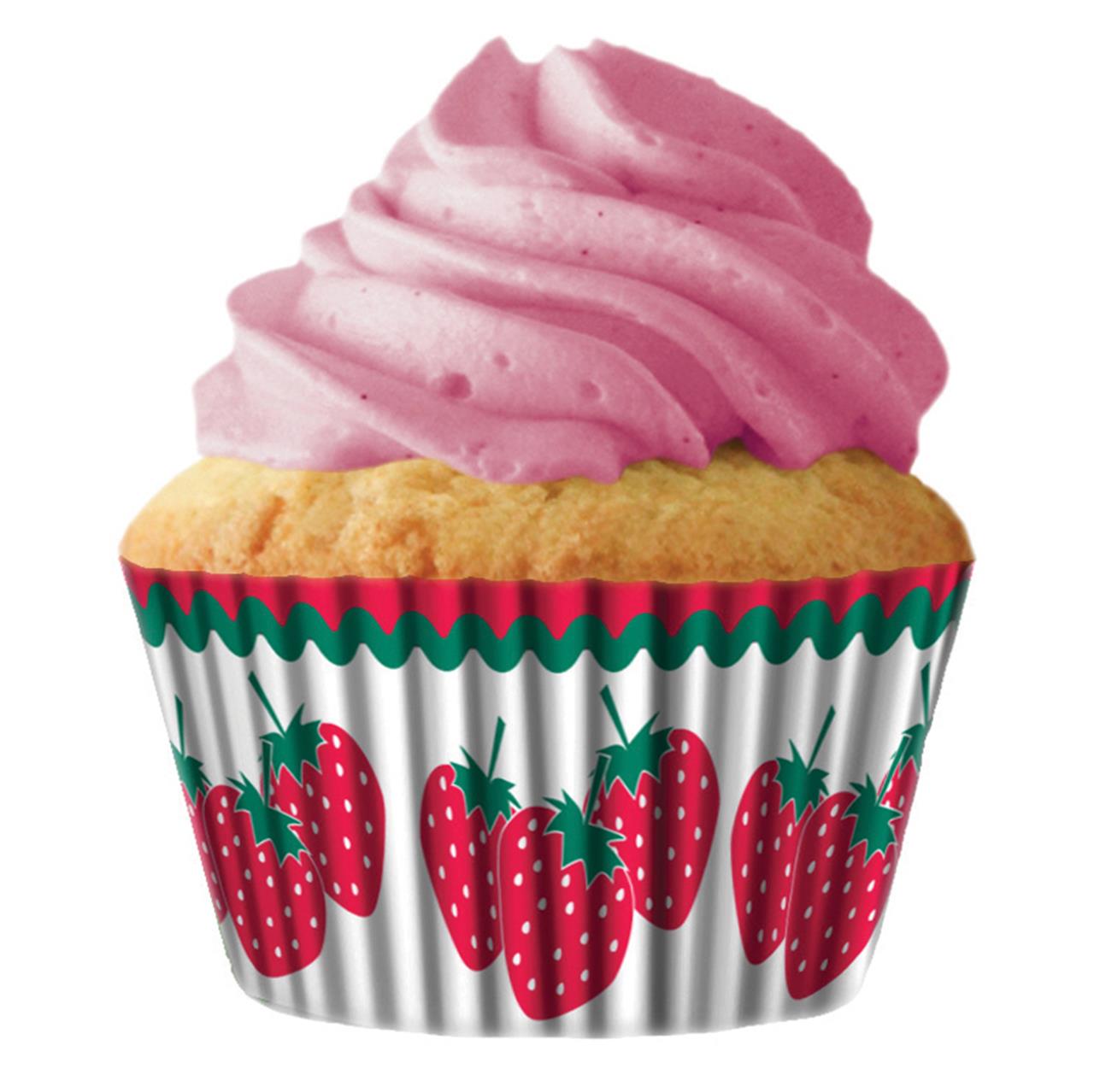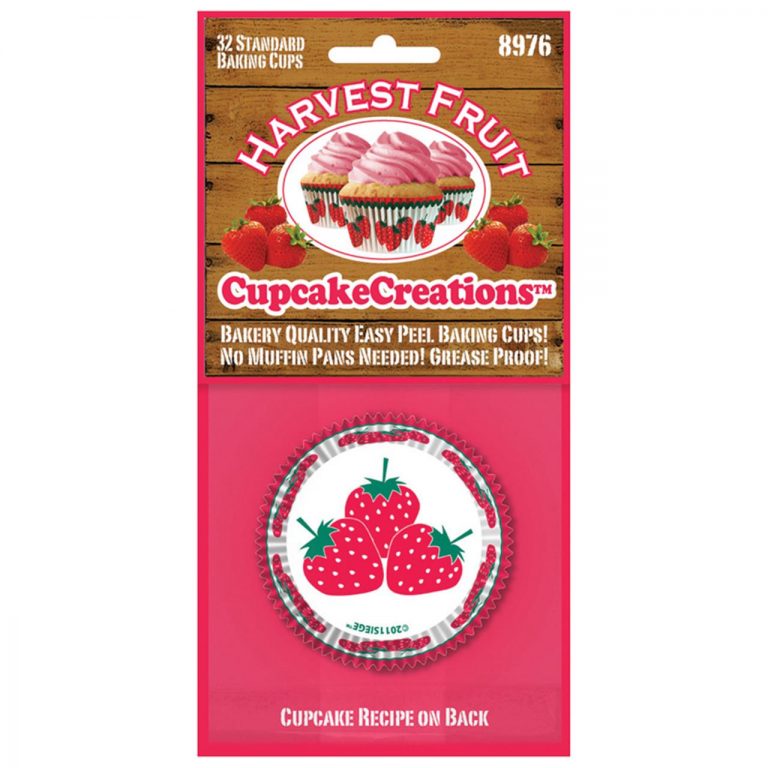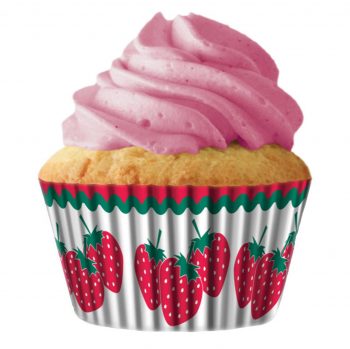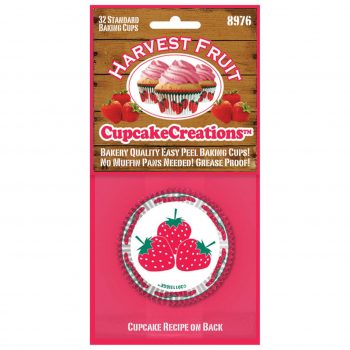 CupcakeCreations Harvest Strawberry Baking Cases Pack of 32
Superior quality easy peel baking cups!
Secured Payment
|
Free shipping over $100 (excludes bulky products)
View On Mobile Open your camera and Scan the QR code to view on your mobile.
Superior quality easy peel baking cups! No muffin pan needed! Grease Proof!
Create, bake & decorate your cupcakes and tables with these beautiful baking papers. Great colours add to your party décor and make every table look festive. Also great for serving fun snacks such as popcorn, nuts, candies, mini crackers or dried fruits.
Just place baking papers on an oven tray, fill half the cup for a flat top look which is fun & easy to decorate. Bake as many as you want in one batch. No messy cleanup. Baking cups fit in standard muffin tins although they are not needed to use these cases. Each pattern has its own unique recipe on the packaging relating to the cupcake theme. These CupcakeCreations Harvest Strawberry Baking Cases feature a Fresh Strawberry Cupcake Recipe.
Features:
Greaseproof papers are easy to peel off and will not stick to bakeware.
Oven, Microwave and Freezer safe
Made in Sweden
Assembled and packaged in the USA, many by people with disabilities, providing jobs, opportunities and pride in the workplace.
Fresh Strawberry Cupcakes
INGREDIENTS: 3 cups flour, 2 tsp baking powder, 1/2 tsp salt, 1 1/3 cups pureed fresh strawberries (about 2 cups whole strawberries pureed in blender), 1/2 cup milk, 2 tsp vanilla, 2 tsp lemon zest, 2 sticks unsalted butter (softened), 2 cups sugar, 2 eggs, 4 egg whites
DIRECTIONS: Preheat oven to 350°. Sift together flour, baking powder and salt. Set aside. Whisk together the pureed strawberries, lemon zest, milk and vanilla in another bowl. Set aside. Cream together the butter and sugar until light and fluffy. Gradually add eggs and egg whites beating after each, until combined. Alternate adding the dry ingredients and the wet strawberry ingredients to the butter mixture, starting and ending with the dry ingredients. Mix until combined. For fresh fruit recipes, we recommend using a baking tin. Place liners in tin and fill 2/3 full. If not using a baking tin fill only 1/2 full. Bake for 24 minutes or until a toothpick inserted into the centre comes out clean. Cool in the tin for the first 10 minutes, then transfer to a wire rack to cool completely. Makes 16 cupcakes.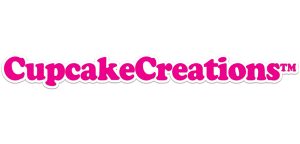 Only logged in customers who have purchased this product may write a review.