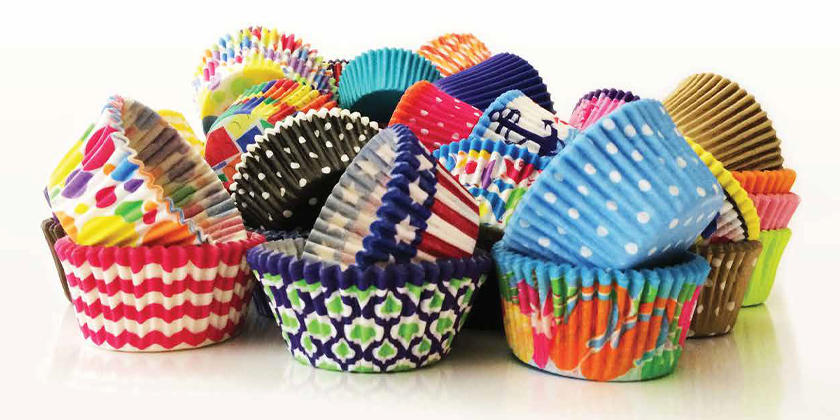 Superior quality easy peel baking cups! No muffin pan needed! Grease Proof!
Create, bake & decorate your cupcakes and tables with these beautiful baking papers. Great colours add to your party décor and make every table look festive. Also great for serving fun snacks such as popcorn, nuts, candies, mini crackers or dried fruits.
Just place baking papers on an oven tray, fill half the cup for a flat top look which is fun & easy to decorate. Bake as many as you want in one batch. No messy cleanup. Baking cups fit in standard muffin tins although they are not needed to use these cases. Each pattern has its own unique recipe on the packaging relating to the cupcake theme.
Viewing 1–12 of 25 results
CupcakeCreations Elegant Baking Cases Pack of 80

$

17.99

CupcakeCreations Flipflop Baking Cases Pack of 32

$

8.99

CupcakeCreations Gingerbread Baking Cases Pack of 32

$

8.99

CupcakeCreations Graduation Baking Cases Pack of 32

$

8.99

CupcakeCreations Green Swirl Baking Cases Pack of 32

$

8.99

CupcakeCreations Happy Birthday Baking Cases Pack of 32

$

8.99

CupcakeCreations Happy Heart Baking Cases Pack of 32

$

8.99

CupcakeCreations Harvest Cherry Baking Cases Pack of 32

$

8.99

CupcakeCreations Harvest Strawberry Baking Cases Pack of 32

$

8.99

CupcakeCreations Highheel Baking Cases Pack of 32

$

8.99

CupcakeCreations Ladybugs Baking Cases Pack of 32

$

8.99

CupcakeCreations Lavender Leopard Baking Cases Pack of 32

$

8.99