If you're a small family or a couple who likes to cook for one or two friends, the 25cm oval Le Creuset casserole is the right dish for the job. Volume-wise, it serves 4 people and sits between our 20cm and 24cm round Dutch ovens. However, the oval shape makes it ideal for that favourite Kiwi dinner – a roast chicken.
You can also bake small loaves of bread in this versatile oval Dutch oven and, of course, sear, stir-fry and casserole to your heart's content. Made in France of cast iron, heat is distributed slowly and evenly over the whole vessel, while the interior enamel coating releases food effortlessly.
It is ideal for any heat source from oven to hob (including induction) and due to the fact that it comes with a lifetime warranty, the 25cm oval Le Creuset casserole is bound to become a treasured family hand-me-down.
As part of the Signature range, it also features 45% larger easy-grip handles and comes with an enhanced tight-fitting lid complete with heat-resistant stainless steel knob.
Tip: If you require a wider colour variety, have a look at our round Le Creuset casseroles or the 27cm oval Dutch oven.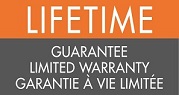 For more information on how to use and care for your Le Creuset products visit our Le Creuset Guide for a more in-depth understanding. Find out how these pieces are made, what makes them unique and why you should invest in Le Creuset!
See what other Le Creuset products and colours we offer.