Notice: Trying to access array offset on value of type bool in /container/application/public/wp-content/themes/chefs/woocommerce/content-single-product.php on line 441

The Peruh kettle features Le Creuset's signature three-ring accent. The kettle's colourful anti-slip handle has both style and convenience, while its single-handed pouring operation keeps hands away from steam at the spout when serving.
Bringing together the best of traditional and modern design, our Peruh kettle makes a colourful addition to your home. Crafted from high quality steel with a vibrant enamel finish, it heats water effectively and looks brilliant alongside your other Le Creuset pieces.
Single-tone whistle alerts when the water has re
Suitable for all heat sources including ceramic, induction hobs, gas oil/wood and Aga.
Wide base for more efficient heating.
Handles and knobs made from phenolic plastic and remain cool to the touch
Fixed whistle can be easily flipped open for pouring
Capacity: 1.8 litres
Enamelled Carbon Steel
5-year guarantee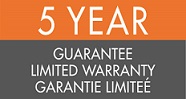 For more information on how to use and care for your Le Creuset products visit our Le Creuset Guide for a more in-depth understanding. Find out how these pieces are made, what makes them unique and why you should invest in Le Creuset!
See what other Le Creuset products and colours we offer.