Simple yet striking and sleek with a luxurious satin sheen, the go-to choice for stylish interiors.
Brighten up your kitchen with Le Creuset Satin Black Mugs. Use them to serve anything from tea to coffee, to smoothies, milkshakes or surprise your guests when you entertain and use them to serve delicious soups and desserts.
The durable enamelled surface resists staining, chipping and cracking, and is easy to clean. Providing a totally hygienic surface, will not absorb odours or flavours.
If you are feeling like a range of colours or want to mix and match choose one of the gift box sets with multiple colours!
Grill, Microwave and Oven Safe
Dishwasher Safe
10 Year Guarantee
Comes Giftboxed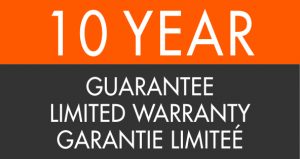 For more information on how to use and care for your Le Creuset products visit our Le Creuset Guide for a more in-depth understanding. Find out how these pieces are made, what makes them unique and why you should invest in Le Creuset!
See what other Le Creuset products and colours we offer.
See more in this striking but sleek Satin Black.