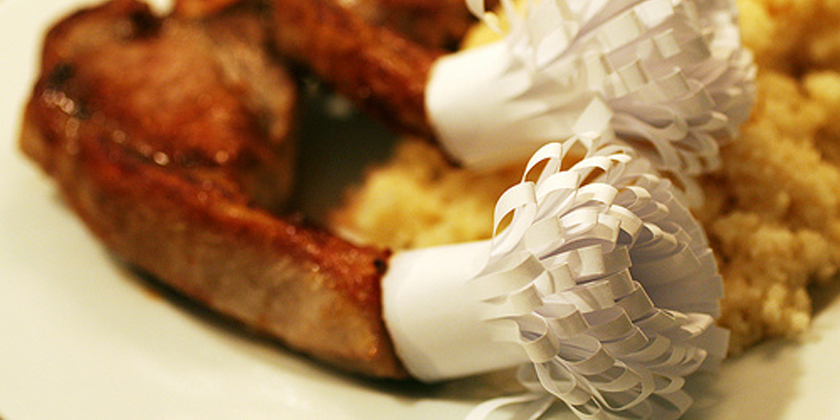 In 1985, the founders of Regency Wraps made a huge departure from manufacturing complex fashion fabrics to manufacturing single-use products for the Foodservice Industry. Starting with covers for lemons to keep seeds out of food and beverage, called Regency Lemon Wraps™. Regency has continued to grow for over 30 years and now offer a vast range for uses for professional and home chefs.

Viewing all 6 results
Regency Wraps Boil 'N Wraps Pack of 3

$

8.50

For easy boiling and steaming.

Regency Wraps Chop Frills Pack of 12

$

10.99

For chicken legs, rib roasts, lamb & pork chops.

Regency Wraps EvenDough Bands Pack of 4 Pairs

$

19.50

For precise dough thickness.

Regency Wraps Freezer Paper

$

12.99

A professional butcher grade freezer paper, for safely storing meat, fish or poultry in the freezer.

Regency Wraps Kneading Gloves

$

13.99

For non-stick dough handling

Regency Wraps Spice Bags Pack of 4

$

10.99

For bouquet garnis, tea, and potpourri.