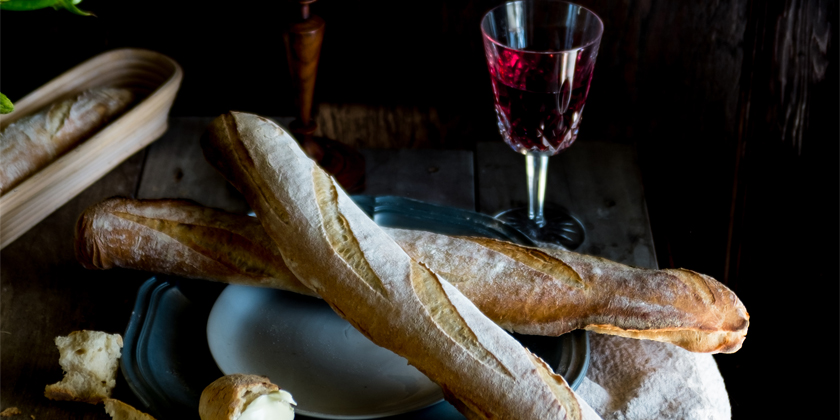 Oh La La…you will marvel at our selection of products to create fabulous French dishes! Get ready to bake baguettes like a pro, indulge in cheeses platters, baked Camembert, Crêpes or Quiches.
Impress your guests with traditional desserts such as Crème Brûlée, Tarte Tatin, Macarons ou Madeleines. Oui Oui SVP.
Make sure to visit our full selection of cheese tools & bread making category.
Viewing 1–12 of 128 results
A Taste Of Paris Tall Gingerbread Balsamic Vinegar 200ml

$

49.00

A Taste Of Paris Tall Gold Balsamic Vinegar 200ml

$

35.99

A Taste Of Paris Tall Gold Olive Oil with Truffle 200ml

$

41.00

A Taste Of Paris Tall Olive Oil with Black Truffle 200ml

$

41.00

Academy Home Goods European Beechwood T Shape Crepe Spreader

$

7.99

André Verdier Laguiole Debutant Bread Knife Olive Wood

$

69.99

André Verdier Laguiole Debutant Cheese Cleaver (4 Colours)

$

21.99

André Verdier Oyster Shucker with Wooden Guard

$

29.99

Bakemaster Non-Stick Extra Deep Flan Dish 25×5.5cm

$

27.99

Bakemaster Non-Stick Friand Pan 12 Cup

$

39.99

Bakemaster Non-Stick Madeleine Pan 12 Hole

$

24.99

Bakemaster Non-Stick Oval Pie Dish 13.5x10cm

$

7.99