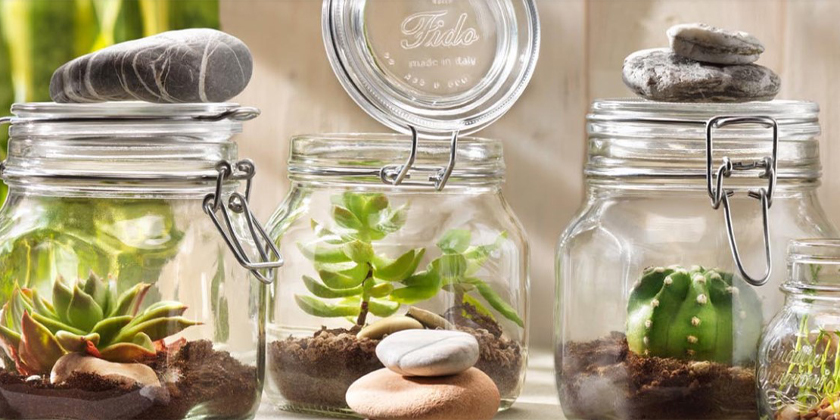 Bormioli Rocco's products stand out for their innovative style and high level of variety: from stem glasses to tumblers, to food storage products with renowned brands such as Quattro Stagioni. This quality manufacturer uses the finest natural resources to create superior glass and plastic products for homes and businesses around the world.
Bormioli Rocco has built a powerhouse brand on the foundation laid down in Italy over 1,300 years ago in Fidenza. Since 1825, Bormioli Rocco has accompanied your experience at the table with the warmth of Italian living.
From the finest sand to organic glazes for the colours in the glass, all are brought together in products influenced by exhaustive design research. The results are beautiful and durable glass bottles and jars that hold some of Italy's most iconic and delectable brands.
Viewing 1–12 of 43 results
Bormioli Rocco Bartender Whiskey Set of 7

$

99.99

Bormioli Rocco Bistrot Twist Jug 250ml

$

16.99

Bormioli Rocco Bistrot Twist Jug 500ml

$

19.99

Bormioli Rocco Dublino Shot Glass 34ml

$

4.99

Bormioli Rocco Fido Glass Cliptop Jar 1.5L

$

17.99

Bormioli Rocco Fido Glass Cliptop Jar 1L

$

12.99

Bormioli Rocco Fido Glass Cliptop Jar 2L

$

19.99

Bormioli Rocco Fido Glass Cliptop Jar 3L

$

26.99

Bormioli Rocco Fido Glass Cliptop Jar 4L

$

29.99

Bormioli Rocco Fido Glass Cliptop Jar 500ml

$

11.99

Bormioli Rocco Fido Glass Cliptop Jar 750ml

$

14.99

Bormioli Rocco Fido Rubber Jar Seals Pack of 6

$

15.99