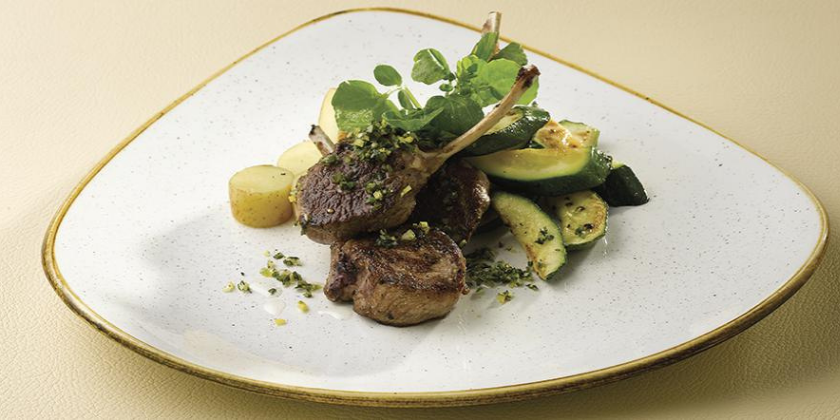 Design led and inspiring professional tableware since 1795
Churchill prides itself on delivering innovative, high-performance products to an ever-changing, global marketplace. Their priority lies with the offering of a total tabletop solution to a market that demands the best results from its tableware.
As one of the world's leading manufacturers of high-quality tableware, Churchill has a long history of bringing the highest quality products to the hospitality industry. Based in the heart of the Potteries since 1795 as one of its constituent companies, Sampson Bridgwood, Churchill has progressively developed, building a strong reputation as an innovative and reliable supplier of quality tabletop products.
Today, using a blend of rich historical experience and a willingness to embrace the latest technological advancements, the Churchill brand has solid global recognition and a strong manufacturing reputation.
Viewing 37–48 of 107 results
Churchill Stonecast Round Coupe Plate Barley White (5 Sizes)

$

29.99 –

$

84.99

Churchill Stonecast Round Coupe Plate Cornflower Blue (5 Sizes)

$

29.99 –

$

84.99

Churchill Stonecast Round Coupe Plate Duck Egg Blue (5 Sizes)

$

29.99 –

$

84.99

Churchill Stonecast Round Coupe Plate Mustard Seed Yellow (3 Sizes)

$

31.99 –

$

64.99

Churchill Stonecast Round Coupe Plate Peppercorn Grey (5 Sizes)

$

22.99 –

$

71.99

Churchill Stonecast Round Coupe Plate Spiced Orange (5 Sizes)

$

29.99 –

$

84.99

Churchill Stonecast Sauce Dish 90ml (4 Colours)

$

19.99

Churchill Stonecast Soup Pasta Wide Rim Bowl Barley White (2 Sizes)

$

84.99 –

$

89.99

Churchill Stonecast Soup Pasta Wide Rim Bowl Duck Egg Blue (2 Sizes)

$

84.99 –

$

89.99

Churchill Stonecast Soup Pasta Wide Rim Bowl Peppercorn Grey (2 Sizes)

$

84.99 –

$

89.99

Churchill Stonecast Trace Organic Round Plate Peppercorn Grey (4 Sizes)

$

33.99 –

$

79.99

Churchill Studio Prints Homespun Charcoal Black Oval Coupe Plate (2 Sizes)

$

79.99 –

$

94.99