'Stonecast' an exciting collection of rustic and hand decorated products from Churchill, inspired by the changing seasons and fresh ingredients. Reviving classic designs from the Churchill archives, each pin fired piece is hand painted then finished with a fine speckle & rustic edge in golden brown. The nature of the process means that every piece will be slightly different, adding to the overall charm of the product. Stonecast is directly inspired by how the seasons shape our landscape, creating an abundance of seasonal colour tones. The range of hand applied colours are key in making the collection as versatile as possible. Stonecast complements all types of foods and adds value and authenticity to the overall presentation.
The Duck Egg colour is inspired by the ingredients and colours of the spring months, as the vibrancy of the food intensifies. Duck egg is a perfect backdrop to showcase real food. A versatile colour, it harmoniously sits in both casual and fine dining settings. The wide rim soup/pasta bowl is available two sizes and comes in other popular colourways.
Made in England, the hand-painted duck egg blue colour wash creates a soft swirl. The range has all of the professional performance benefits of Churchill's super vitrified products.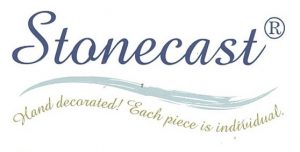 Super Vitrified Body – Its high resistance to thermal shock helps reduce breakages and provides superior strength
Superior Glaze Finish – Protected by ecoglaze, a high-performance glaze that enhances product performance, prolonging the life of the product, improving stain and metal mark resistance and durability
Fully Glazed Base on all Flatware – Prevents damage when stacking
Hand decorated
Microwave and dishwasher safe
Made in the UK
5-year edge chip warranty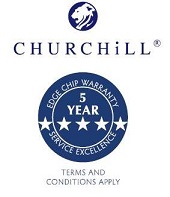 Are you purchasing large quantities or a range of commercial products for your establishment? Don't be afraid to ask us for a quote! We're more than happy to help.