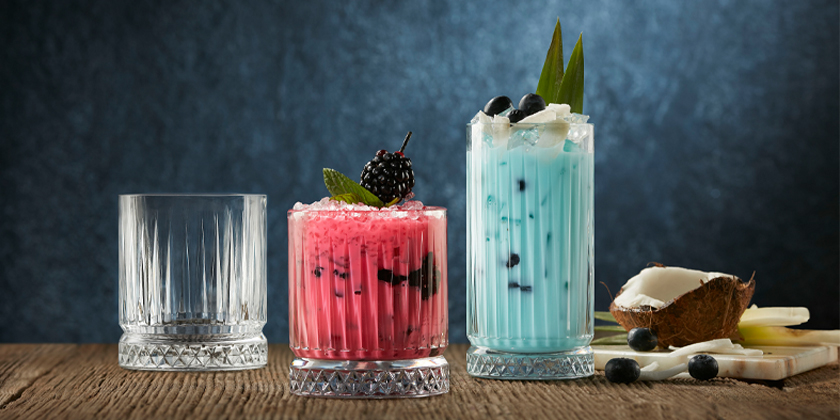 With over 80 years of experience in the glassware industry, Pasabahce is globally recognised for their commitment to quality, safety, innovation and style. Today, Pasabahce continues to create glassware for the hospitality industry using state-of-the-art technology.
Paşabahçe, one of the largest glassware producers of the world was granted the German Design Award in the tabletop category for its modernized Retro style Elysia series.
The Elysia series, which includes top segment products and attracts attention with its plain lines far from being showy with its elegant design and glitter, reflects the spirit of modern style as well as bearing the traces of the past with three different glasses with vertical lined diamond cut.
Viewing 1–12 of 53 results
Pasabahce Aqua Long Drink 360ml Set of 6

$

21.99

Pasabahce Aqua Water 285ml Pack of 6

$

21.99

Pasabahce Arctic Ice Cream Glass 275ml

$

12.99

Pasabahce Arctic Soda Glass 295ml

$

8.99

Pasabahce Arctic Sundae Glass 270ml

$

9.99

Pasabahce Aware Basic Mug 340ml Set of 2

$

19.99

Pasabahce Aware Mocha & Chai Mug 335ml Set of 2

$

19.99

Pasabahce Baroque Glasses (4 Sizes)

$

14.99 –

$

26.99

Pasabahce Basics Butter Glass Dome

$

11.99

Pasabahce Basics Glass Sauce Jugs 60ml Set of 2

$

12.99

Pasabahce Basics Salt and Pepper Shakers Set of 2

$

6.50

Pasabahce Boston Shot Glass (2 Sizes)

$

2.50 –

$

2.99