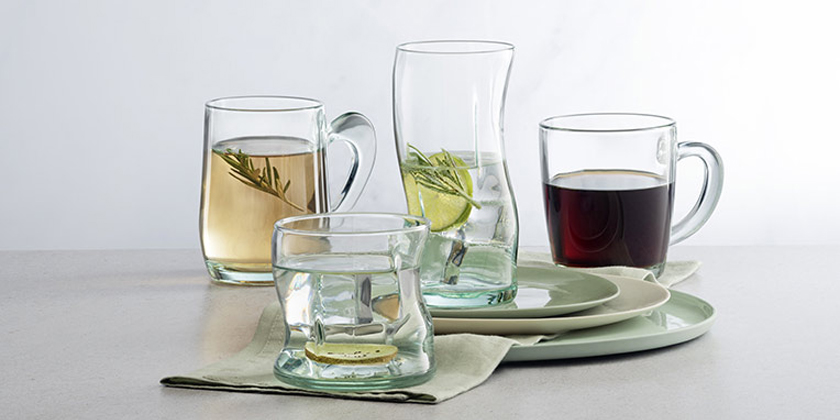 Pasabahce Aware Collection
Pasabahce's first glassware collection that is made from 100% recycled glass!
Inspired by the colour of the Bosphorus Turquoise, the Pasabahce Aware Collection brings aesthetics and style together with their passion to create eco-friendly products. The glass material that's been used in the construction of this collection has been used at least once before, then collected and reused. This removes the need to use new raw materials, and reduces carbon footprint thus protecting the environment. Responsible manufacturing requires the best technology and innovation.
"We believe that a greener forest, a bluer ocean and a cleaner future is possible. We give a new life to glasses that complete their lifecycles. Thus, we protect nature, reduce the need for new raw materials, energy consumption and carbon footprint. As time flies by quickly, it depends on you to be kind to the world we live in. We invite you to use recycled glassware for a sustainable life."
It's now your turn to be AWARE
Viewing all 2 results
Pasabahce Aware Basic Mug 340ml Set of 2

$

19.99

Pasabahce Aware Mocha & Chai Mug 335ml Set of 2

$

19.99