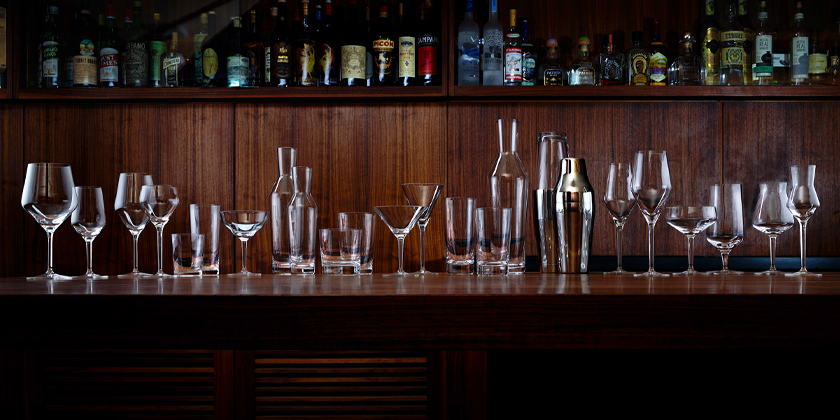 Schott Zwiesel Bar Special
Design and function for the professional.
Whether for the diversity of the cocktails, aperitif, digestif, a fine glass of wine – the Bar Special Range by Schott Zwiesel always offers the best fitting glass. Due to its elegance and suitability for daily use it is not only suitable for professionals but also perfect for the bar at home. The Bar Special and Basic Bar series leave nothing to be desired. Perfect for cocktails, aperitifs and digestifs, these beautiful and functional glasses are true all-rounders. This series reflects both the latest bar trends and the requirements of private connoisseurs.
Viewing all 10 results
Schott Zwiesel Bar Special Cognac Glass 436ml

$

17.99

Schott Zwiesel Bar Special Cognac XXL 805ml

$

22.99

Schott Zwiesel Bar Special Gin & Tonic 710ml

$

21.99

Schott Zwiesel Bar Special Gin & Tonic 710ml Glasses Set of 2

23% OFF


Schott Zwiesel Bar Special Grappa Glass 113ml

$

22.99

Schott Zwiesel Bar Special Hurricane Glass 530ml

$

19.99

Schott Zwiesel Bar Special Liqueur Saucer 70ml

$

17.99

Schott Zwiesel Bar Special Margarita Glass 305ml

$

29.99

Schott Zwiesel Bar Special Sherry Glass 118ml

$

22.99

Schott Zwiesel Bar Special Spirit of Nosing Tasting Whisky Glasses Set of 2

$

44.99