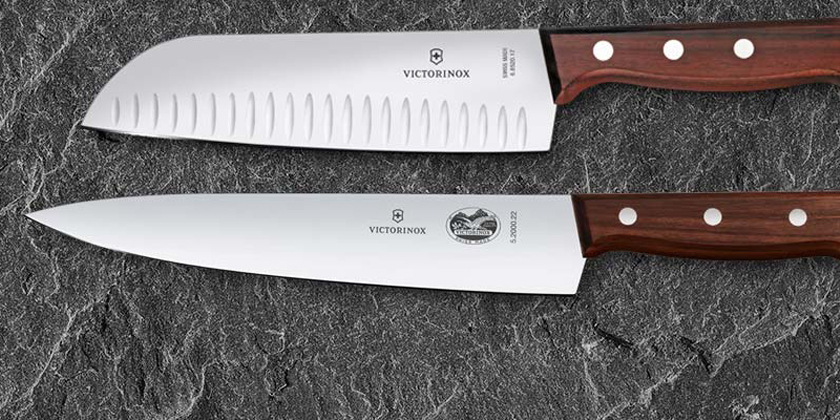 Multi-functional. Natural. Stylish.
NATURALLY CONVINCING AND SMART KNIVES
The Wood Collection from Victorinox combines ergonomic handles in naturally strong, visually appealing wood with ultra-sharp, efficient stainless steel blades.
Wood is highly robust, warm to the touch and gives each piece a unique patina. This range consists of elegant knives for every culinary task, from pastry making to carving roasts.
It offers a selection ranging from wide and narrow blades to straight or curved backs and Santoku-style blades with or without a fluted edge. 
Viewing 1–12 of 26 results
Victorinox Wood 2 Piece Kitchen Knife Set

11% OFF


Victorinox Wood Bread Knife 21cm

11% OFF


Victorinox Wood Carving Fork Flat 15cm

11% OFF


Victorinox Wood Carving Fork Forged 15cm

11% OFF


Victorinox Wood Carving Fork Forged 18cm

11% OFF


Victorinox Wood Carving Knife & Fork Set

11% OFF


Victorinox Wood Carving Knife Narrow Blade 18cm

11% OFF


Victorinox Wood Carving Knife Set / 3 Pieces

10% OFF


Victorinox Wood Chef's/Carving Knife 15cm

11% OFF


Victorinox Wood Chef's/Carving Knife 19cm

11% OFF


Victorinox Wood Chef's/Carving Knife 22cm

11% OFF


Victorinox Wood Chef's/Carving Knife 25cm

11% OFF