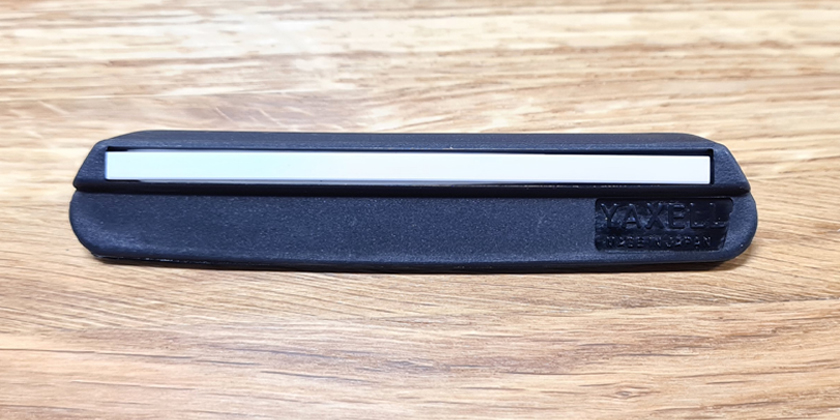 To keep your Yaxell knives as sharp as the day they were bought, we recommend keeping a selection of Yaxell Accessories at hand.
A whetstone is ideal to take out any small chips in your knife as well as to sharpen and polish. A pull-through sharpener is great to keep on top of sharpening quickly each time you use your knife/knives.
To keep the edges lasting longer while not in use, we also range Yaxell knife guards, a knife roll, magnetic racks and a display stand to keep your knives away from harm, away from harming yourself, while also looking the part in the kitchen.
Viewing all 11 results
Yaxell Double Whetstone 240/1000

$

95.00

Yaxell Double Whetstone 3000/8000

$

185.00

Yaxell Double Whetstone 600/1000

$

95.00

Yaxell Kitchen Knife Bag 10 Pockets

$

69.00

Yaxell Magnetic Knife Rack Bamboo (2 Sizes)

$

84.99 –

$

124.99

Yaxell Magnetic Knife Rack Black Bamboo (2 Sizes)

$

99.99 –

$

129.99

Yaxell Maple Wood Katana Sheath (5 Sizes)

$

30.00 –

$

35.00

Yaxell Sharp Pro Black Knife Sharpener

$

79.00

Yaxell Super Gou Ypsilon 3-Tier Display Stand

$

139.00

Yaxell Water Sharp Pro Black Knife Sharpener

$

89.00

Yaxell Whetstone Angle Keeper

$

14.99