Sale!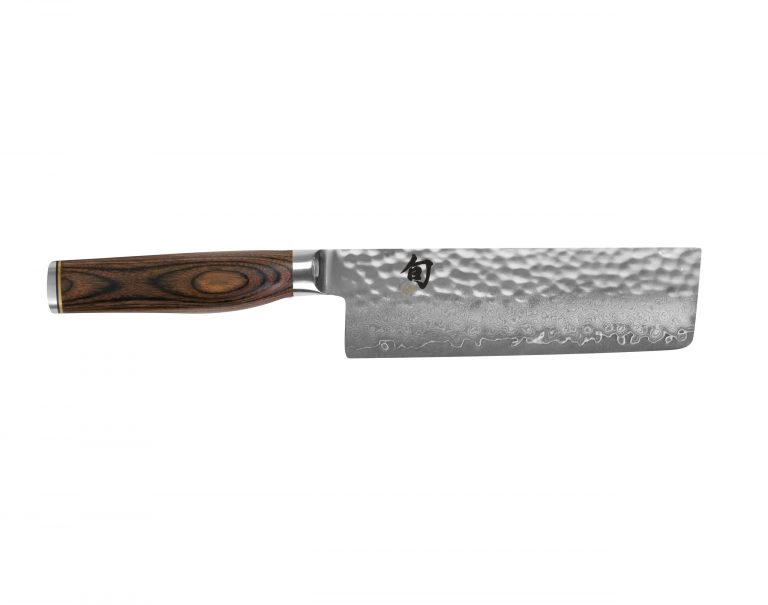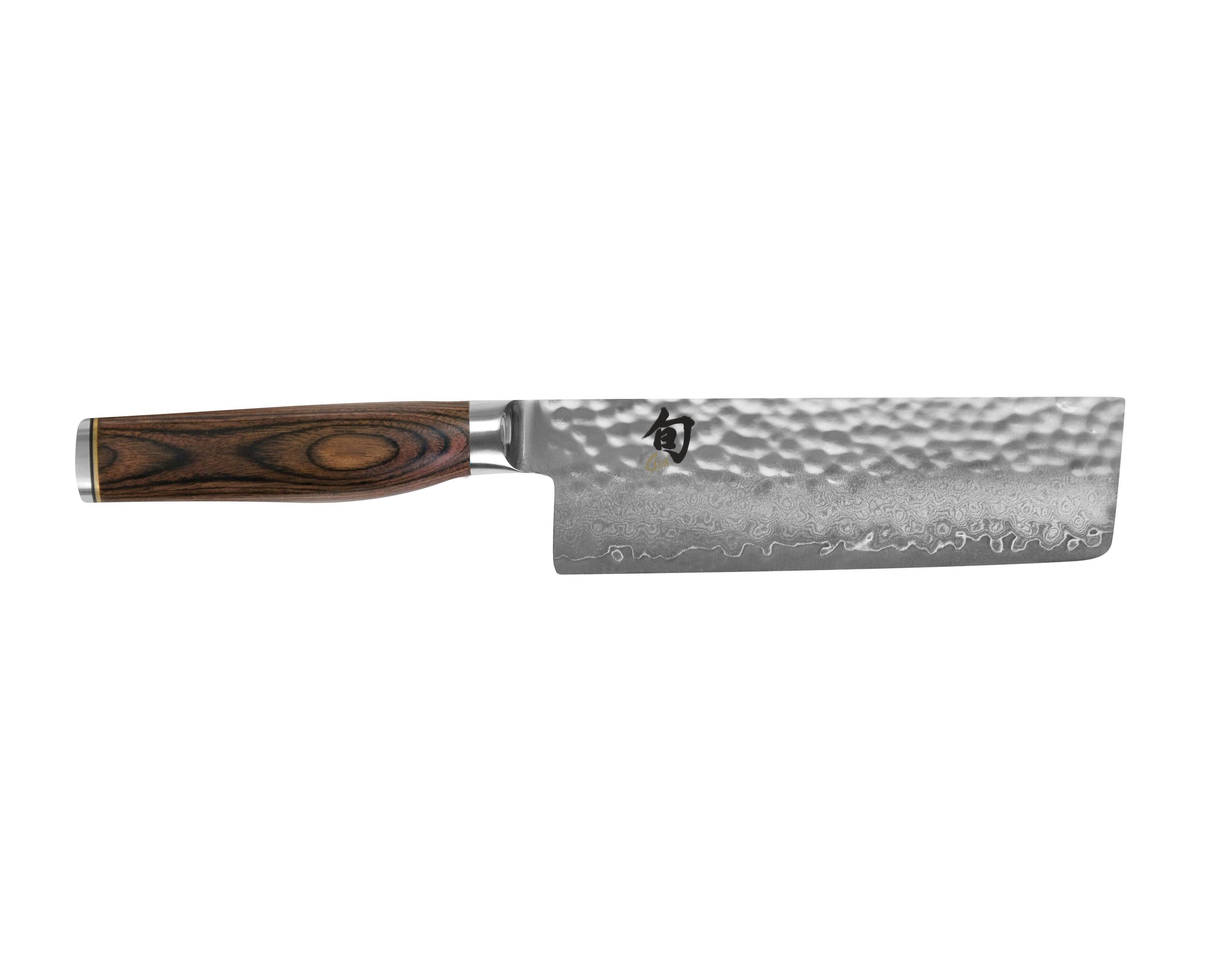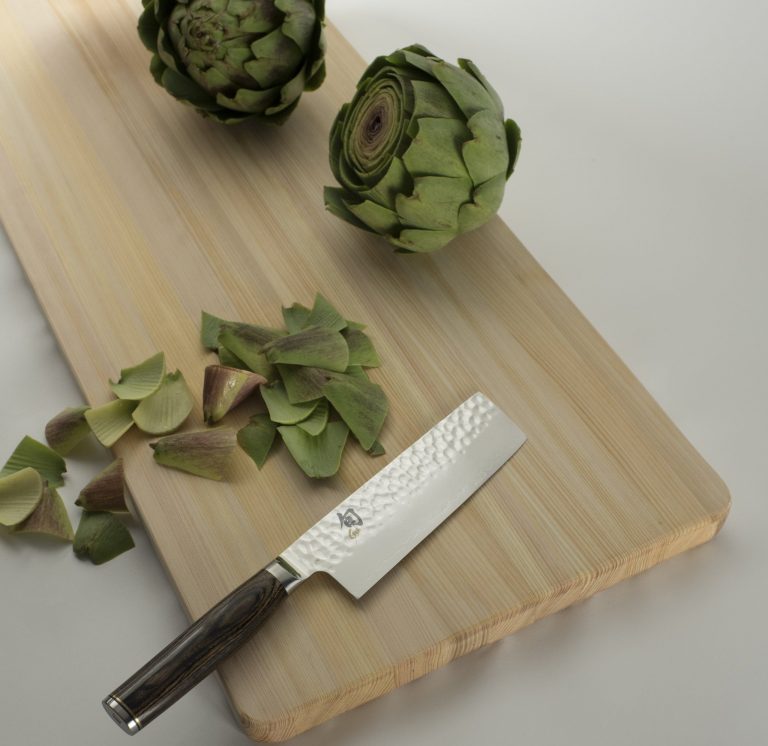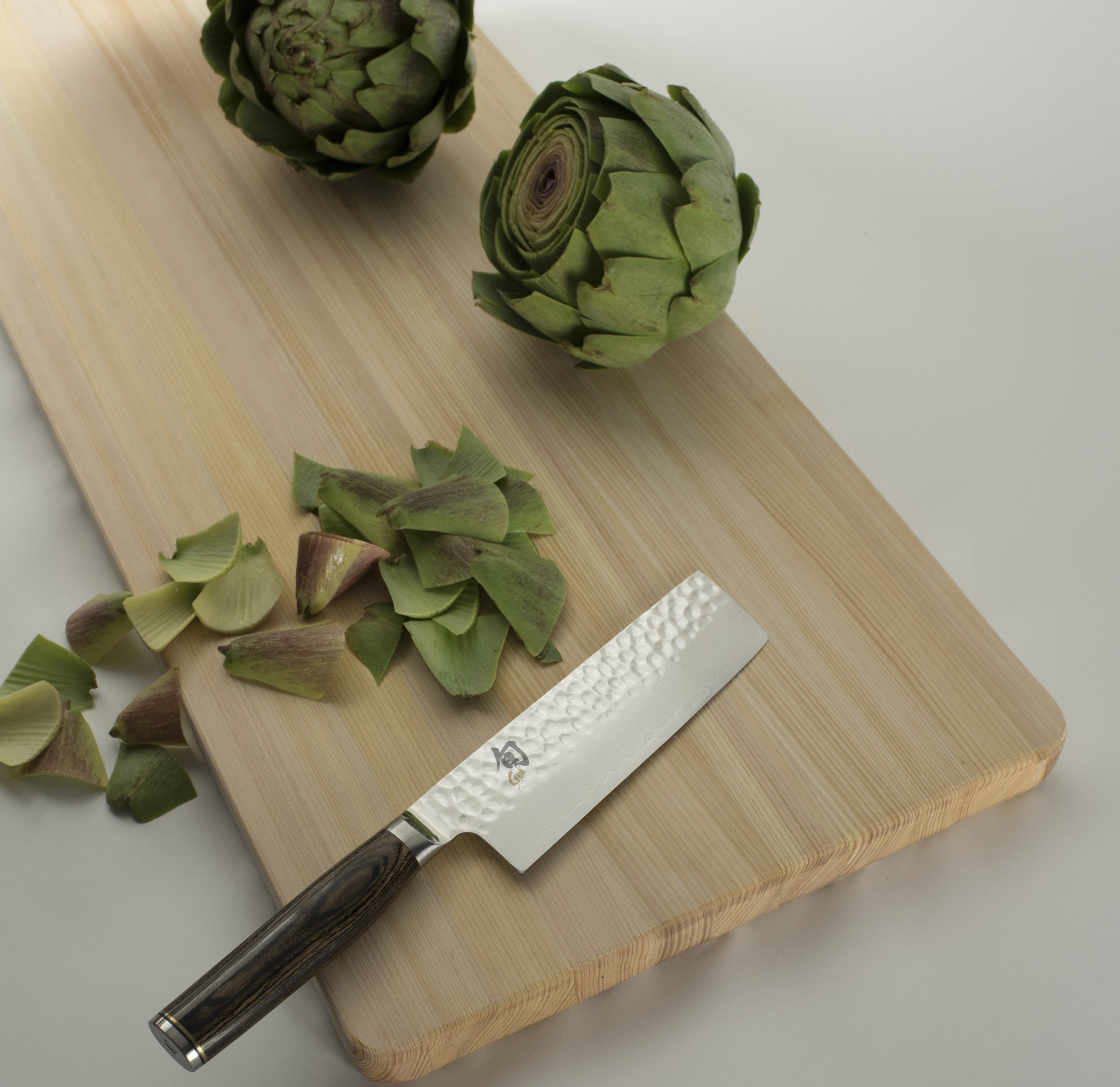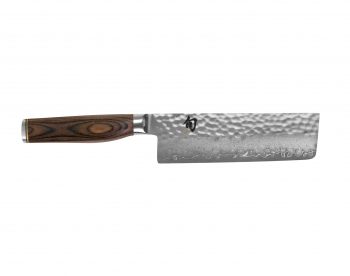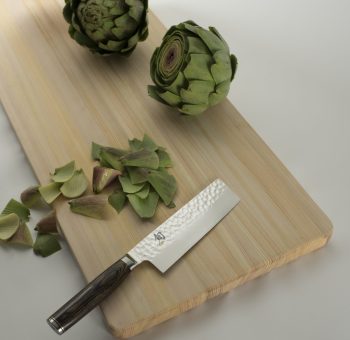 Kai Shun Premier Nakiri Knife 14cm
If you cut vegetables for salad or stir-fry, you will simply love using the Shun Premier Nakiri. Handcrafted in Japan
Secured Payment
|
Free shipping over $100 (excludes bulky products)
View On Mobile Open your camera and Scan the QR code to view on your mobile.
Quite simply, "nakiri" is Japanese for "vegetable knife." Great for salad or stir-fry preparation.
If you haven't used Japanese-style knives before, the Nakiri is sure to attract your attention due to its interesting shape. Yet this blade shape is quite practical, too. With its blunt tip, the Shun Premier Nakiri is safer to use in the kitchen, but without sacrificing any of the slicing and dicing power you need when processing vegetables. Because of its straight blade, edge, and spine, the Nakiri isn't rocked like a chefs knife. Instead, use a push cut by moving the knife down and forward while keeping the edge parallel to the cutting surface. If you cut vegetables for salad or stir-fry, you will simply love using the Shun Premier Nakiri.
Shun Premier calls to mind the handcrafting techniques of ancient Japan yet offers performance born from the latest advances in knife design and technology. Premier blades are thinner and lighter for fast and agile handling, while the blade design – with wide weight distribution from the tip to end cap – ensures stability and strength. Shun Premier blades are made of VG-MAX steel, clad with stainless Damascus. Where the steels meet, an attractive wavy line called a hamon is formed. Premier blades are ground to a quick taper edge that helps move food away from the blade quickly.
The beautiful hand-hammered finish – tsuchime (tsoo-CHEE-may) in Japanese – also improves food release when cutting. The two-position handle, in rich walnut PakkaWood, offers a trigger grip for pull cuts as well as the perfect balance point for a pinch grip.
Blade Material: Proprietary VG-MAX hardened Japanese steel cutting core, each side with 34 layers (69 total including core) of SUS410/SUS431 pattern stainless steel Damascus cladding
Cutting Angle: Double bevelled 16° cutting angle on each side.
Hardness: 60 HRC.
Blade Finish: Hammered tsuchime finish helps release food easily when cutting
Handle Material: Contoured, ambidextrous walnut coloured PakkaWood (premium, resin-impregnated hardwood)
Blade length: 14cm
Handcrafted in Japan
NSF Certified for use in commercial kitchens. Shun knives are provided with a limited warranty from manufacturing defects.

All Shun Premier Knives are presented in an attractive gift box.
One aspect of caring for your knives is maintaining the edge and, when needed, sharpening the blade. However, it is also important to be aware of how you are using your knives on a daily basis.
Please review the Care & Instructions tab to get the full details on how to care for and maintain your Shun knife. Following these simple tips will ensure your Shun knives are always ready to use and will continue to be enjoyed for many years to come.
Read through our Shun Blog to find out more information about this top-end brand and the differences between their ranges. See all Chef's Complements Shun Knives here.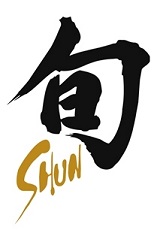 Please refer to our detailed Shun Use & Care blog article for full care instructions.
How to Inspect your Shun Cutlery
Only logged in customers who have purchased this product may write a review.
You May Also Need
Kai Shun Combination Whetstone 300/1000

20% OFF


Kai Shun Honing Steel 23cm

20% OFF


Kai Shun Sharpening Combination Whetstone 1000/6000

20% OFF