The butter dish is able to go from the fridge to the microwave to soften butter for easy spreading during meals. It retains cooler temperatures longer.
Easy-grip handle. Easy clean, enamelled, scratch-resistant surface (will not scratch under a knife). Totally hygienic, will not absorb odours or flavours, won't stain
Features:
Grill, Microwave and Oven Safe
Dishwasher Safe
Please Note: This does not fit New Zealand sized butter blocks. Your butter may need to be cut down a small bit to fit.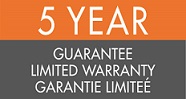 For more information on how to use and care for your Le Creuset products visit our Le Creuset Guide for a more in-depth understanding. Find out how these pieces are made, what makes them unique and why you should invest in Le Creuset!
See what other Le Creuset products and colours we offer.