Le Creuset's Stoneware Oval Dishes suit all your cooking requirements. Ideal for marinating, roasting, baking and serving, these versatile dishes are a kitchen essential. Try savoury potato gratin and chicken pie, or sweet pear clafoutis.
Featuring practical handles for easy lifting, these colourful dishes also look stylish when presented at the table. The durable enamelled surface resists staining, chipping and cracking, and is easy to clean. Providing a totally hygienic surface, will not absorb odours or flavours.
Grill, Microwave, Oven Safe
Dishwasher Safe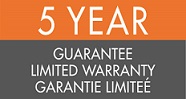 For more information on how to use and care for your Le Creuset products visit our Le Creuset Guide for a more in-depth understanding. Find out how these pieces are made, what makes them unique and why you should invest in Le Creuset!
See what other Le Creuset products and colours we offer.