LocknLock Euro Glass Heat-Resistant Square Container 300ml
Lock & Lock keeps foods fresher for longer. Oven safe
Secured Payment
|
Free shipping over $100 (excludes bulky products)
View On Mobile Open your camera and Scan the QR code to view on your mobile.
LocknLock Euro Glass Heat-Resistant Containers – From cooking to table setting
Constructed from Silicic acid (SiO₂) & Boracic acid (B₂O₃) these heat-resistant, BPA-Free glass containers can be used in temperatures up to 400°C, making them suitable for both the microwave and the oven. Not only can LocknLock Euro Glass handle the heat, but it's also cool in the cold. It can withstand rapid temperature change and can be stored in both the refrigerator and the freezer. The LocknLock 4-side locking technology turns these pieces of oven-proof glass dishes into perfect storage containers to keep food fresh while storing. These slim-lined modern-designed glass containers are not just versatile, they are also perfect for creating a stylish table setting and were even awarded a prestigious world design award – the red dot design award.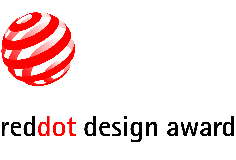 Why choose Euro Glass Heat-Resistant Containers by LocknLock?
It is safe – Material is what makes products different. LocknLock uses heat resistant glass that has a very low risk of breaking itself or spreading fragments (when there is no deliberate impact given) even if it means bearing a greater cost. However, LocknLock persists in heat resistant glass usage in order to create a safe kitchen environment where everyone can safely use their products. It is made from Eco-friendly materials and is BPA-Free.
It is light – Heat resistant glass is more than 10% lighter than tempered glass, lifting a great weight off of users' wrists.
It is clear – LocknLock oven glass is less likely to become murky. It always stays as clear and pure as the day it was purchased. General glass often shows efflorescence, a phenomenon that turns murky as it contacts with air when stored for a long time. Heat resistant glass, however, has a low risk of efflorescence when in contact with air as there is a low ratio of sodium oxide. It keeps its transparency for a long time.
It heats up less – With its low permittivity, It makes food warmer while the container itself gets less heated when used in the microwave. This is why the bottom glass inside the microwave is made of heat resistant glass rather than tempered glass that heats up very easily as it absorbs electromagnetic waves more than heat resistant glass does
It is heat-resistant – As LocknLock oven glass is made of borosilicate glass that has a strong heat resistance, it can strongly withstand the heat and rapid temperature change. Therefore, you can use it not only in the microwave but also in the oven, dishwasher and it can also be cleaned in boiling water.
A bit about Heat-Resistant Glass 
Heat resistant glass goes through a specialized process that supplements the general glass' weakness. Therefore, it becomes able to withstand high temperatures. There is a high possibility to be exposed to heat in the kitchen. It is also more than frequent for tableware to be exposed to the use of refrigerator and microwave. Heat resistant glass tableware manufactured by LocknLock is a safety guaranteed product that has obtained KS Certificate (KS L2424) for Heat Resistant Glass Tableware for Oven and Boiling Water from Korean Standards Association (KSA). It can be used in various environments such as 400°C of oven, microwave and freezer. It will not break even if you put very hot food you just finished cooking inside. It can be cleaned in boiling water, dishwasher, dish dryer and steam sterilizer. Heat resistant glass not only uses costly base material (borosilicate) but also goes through a very complicated manufacturing process, decreasing production efficiency which is why it can be dearer than standard glass containers.
Heat-Resistant Glass vs Tempered Glass
Heat-Resistant Glass & Tempered Glass are the two main forms of special glass constructions that are commonly used in tableware & kitchenware. Heat-Resistant glass is strong in thermal shock and is oven safe, while Tempered Glass is strong in physical shock and cannot be used in the oven.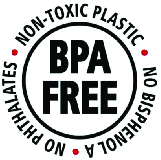 The Euro Glass Range
LocknLock comes in a variety of unique shapes and sizes and is used extensively overseas in foodservice because of their absolute 100% air and water tightness. These containers save space in your kitchen, fridge or freezer as they're stackable, and also save money by reducing your food wastage. LocknLock keeps foods fresher for longer due to the unique 4 sided patented lid locks – with the hinges passing the 3 million times working test! A benefit of LocknLock is that it is see-through, so products can be easily identified. Stain and odour resistant material, preventing the container from absorbing food smells after multiple uses. Resists salt and oxidation.
Freezer, microwave (without lid) and dishwasher safe (top rack only)
Do not place frozen dishes directly in an oven
Content may expand in freezer: avoid over-filling with foods of abundant moisture, do not freeze liquids such as soup
Wash with care: do not wash with abrasive detergents of steel or nylon sponges which may cause damage
Stackable
Square Container 300ml
Capacity: 300ml – 1.26 cups
Dimensions:  120×120×65mm

Only logged in customers who have purchased this product may write a review.