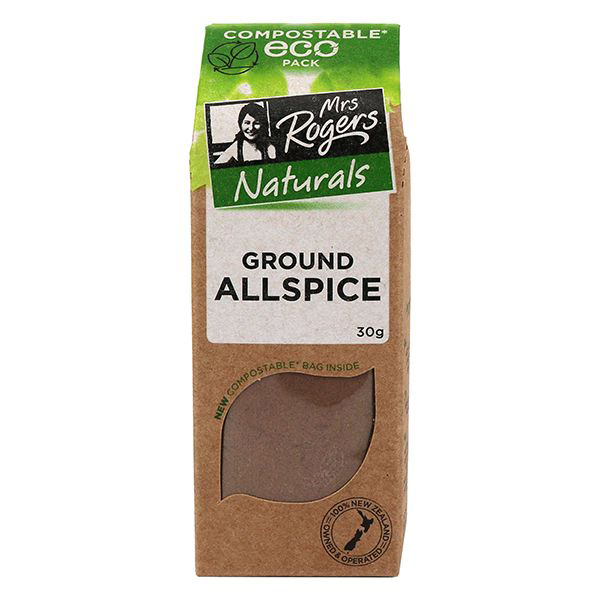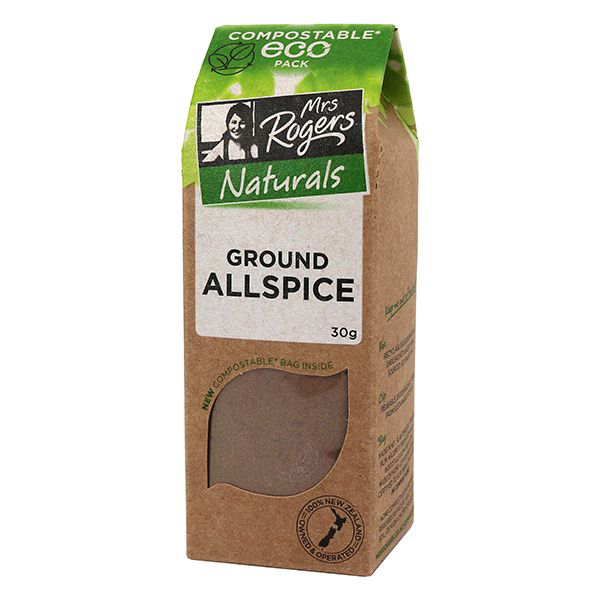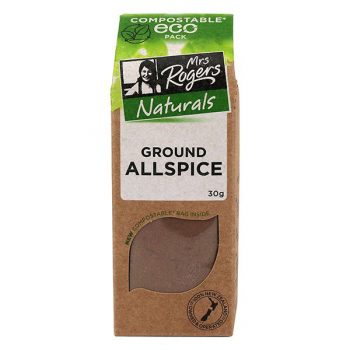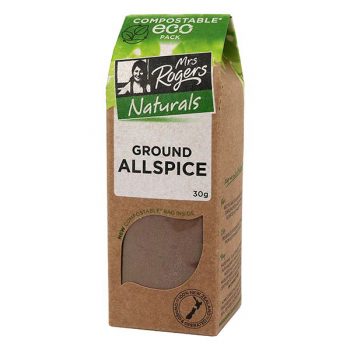 Mrs Rogers Naturals Ground Allspice 30g
Allspice has a warm spicy flavour similar to a mixture of cloves, cinnamon and nutmeg
Secured Payment
|
Free shipping over $100 (excludes bulky products)
View On Mobile Open your camera and Scan the QR code to view on your mobile.
Allspice has a warm spicy flavour similar to a mixture of cloves, cinnamon and nutmeg. It is essential in Caribbean cuisine and key flavour in barbeque sauces.
Suggested Uses
Use in sweet cakes and stewed fruits. Also compliments root veges, meats, gravies and seafood.
Use for pickles, relishes and adds depth of flavour to homemade sauces.
The Variety
The dried, unripe berries of Pimenta dioica, native to the Caribbean, southern Mexico, and Central America.
For Your Appreciation
Also named Pimento or Jamaican Pepper it is one of the most important ingredients in Caribbean cuisine, being the key flavour of Jerk Rub. Also widely used as part of pickling spices, Middle Eastern stews and desserts.
Health Benefits
Allspice, contains a chemical eugenol, which may explain some of its traditional uses for toothache, relieve muscle pain, and as a germ-killer.
Keep it out of landfill!
Box: Recyclable & Biodegradable. Unbleached & responsibly sourced. Soy-based inks.
Clip: Reusable. Biodegradable wood from sustainable sources
Bag: Made in NZ. Plant based laminated film. Majority from sustainable wood pulp & GM-free corn. Made of home compostable films, certified to European standards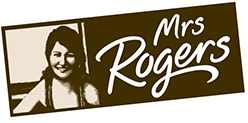 100% New Zealand Owned & Operated
Only logged in customers who have purchased this product may write a review.