Sale!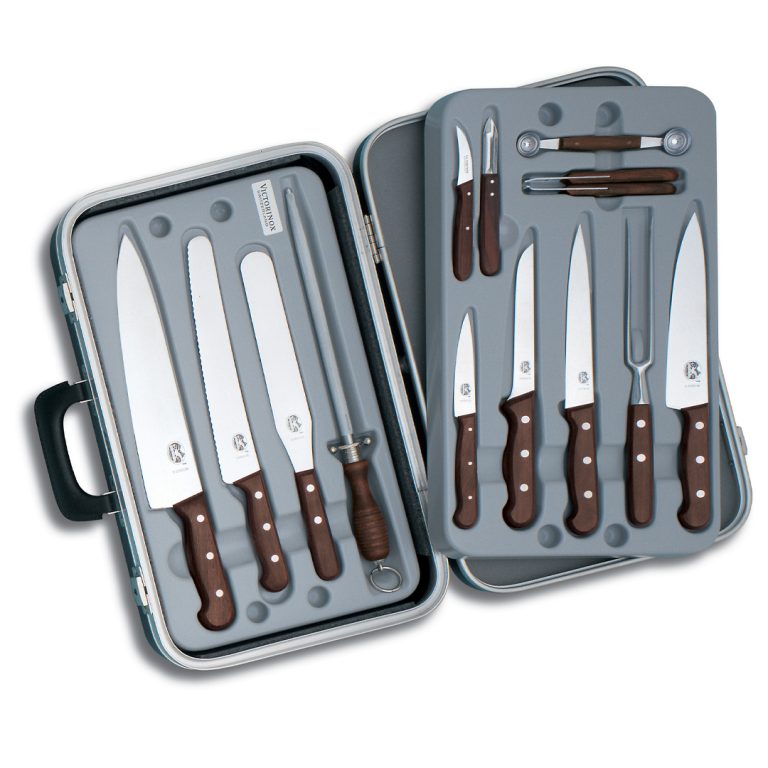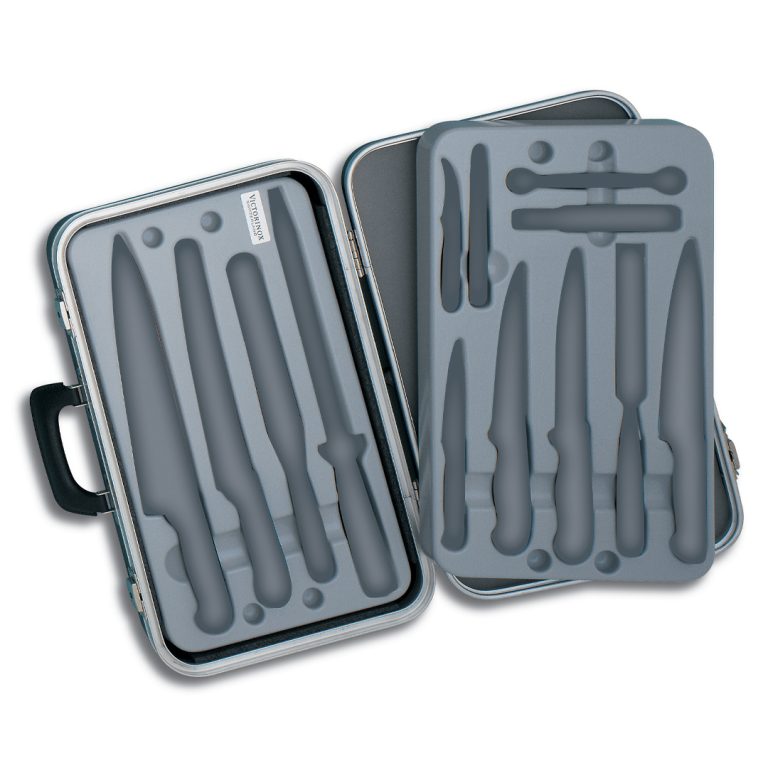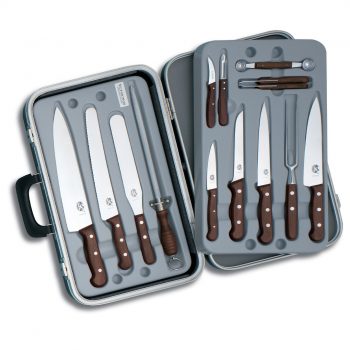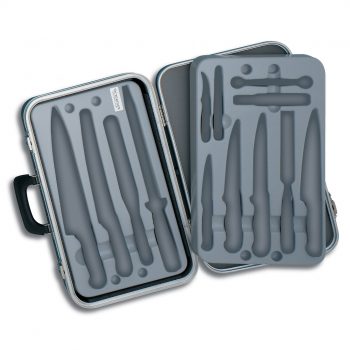 Victorinox Wood Handle Executive Chef's Case 14 Piece
This Victorinox Knife case has everything for any kitchen task, from paring to carving. The lockable case comes with 2 solid synthetic inlays to keep all your pieces secure for transport and storage.
Secured Payment
|
Free shipping over $100 (excludes bulky products)
View On Mobile Open your camera and Scan the QR code to view on your mobile.
Chances are, if you open your kitchen drawers you'll find a little Victorinox knife somewhere.
Most likely, it's one of your favourites too. And that's for a good reason: Victorinox knives are probably the most well-known knife brand worldwide. Made in Ibach-Schwyz and Delemont in Switzerland, their range of household and professional kitchen tools (not to forget their famous Swiss Army Knives) all started over 135 years ago, in 1884. All Victorinox steel blades are made from 100% recycled, martensitic stainless steel. This steel provides optimum function & durability and delivers the perfect combination of cutting edge retention and corrosion protection. The blades should also be flexible so it does not break during use.
The Wood collection from Victorinox combines ergonomic handles in a naturally strong raw material with ultrasharp, efficient blades. Long been considered an ideal material for knife handles, rosewood is highly robust and gives each model a unique patterning. Victorinox prize the carefully hand-polished Wood knives for their comfortable feel and natural elegant look.
This Victorinox Wood Handle Executive Chef's Case is complete with everything a Chef will need in a kitchen. From a small potato peeler to carving knives and sharpening steels. The case comes with 2 solid synthetic inlays to keep all your pieces secure for transport and storage.
The Chef's case 
Features:
14 Knives featuring beautiful wood handles and solid blades
Case Dimensions: 49 x 31cm
Excellent gift for a professional or household chef
Includes:
1x Single edge potato peeler
1x Paring knife Pointed Tip 10cm
1x Carving Knife 19cm
1x Carving Knife 28cm
1x Forged Carving Fork 18cm
1x Flexible Spatula
1x Wavy Edge Pastry Knife
1x Shaping Knife
1x Lemon Decorator
1x Lemon Zester
1x Flexible Filleting Knife 18cm
1x Boning Knife 15cm
1x Potato baller – 2 Scoops – 22 + 25mm
1x Round Kitchen Sharpening Steel 27cm
1x Chef's Case with 2 Solid synthetic inlays
To find out the best knife to use for your next task at hand, how to sharpen and care for it, and why how your knife is produced is important, check our Best Knife Guide Online blog post.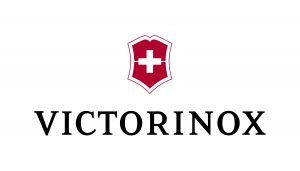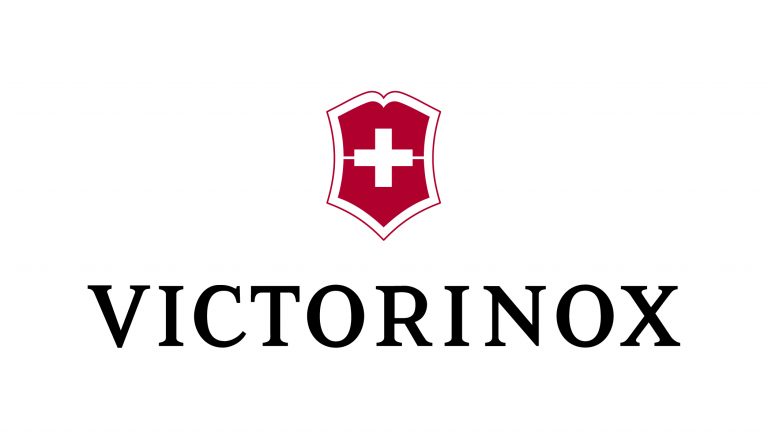 Use & Care
Maintain sharpness by regularly using a sharpening steel, honing steel or knife sharpener (excluding serrated edge knives). Cut on a non-abrasive surface such as wood, bamboo or plastic. Avoid cutting frozen food. Store your knives in a knife block or on a knife magnet, never store loose knives without edge protection in a drawer, this will dull the knives rapidly.
Dishwasher safe but hand wash recommended
Only logged in customers who have purchased this product may write a review.
You May Also Need
Victorinox Wood Bread Knife 21cm

11% OFF


Victorinox Wood Santoku Knife 17cm

11% OFF