Four top chefs helped our design team perfect Performer knives. The expert critique of Renato Manzi, Anika Schmidt, Alexander Scharmberg and René Steinbach helped our designers perfect these knives for every type of use, in the kitchen and at the table. They brought not only their immense knowledge and skill at cooking, but their experiences as show cook, athlete, music lover, teacher and gardener. These very different personalities have in common a love of conviviality, which they have devoted their lives to sharing. They are the godparents of the series and we think you'll love to meet them.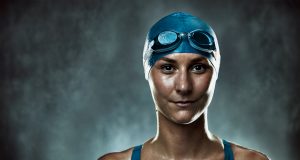 Anika Schmidt – Wild Swimmer – Master of presentation
Who is Anika Schmidt?
Chef de Partie and master presenter
'Out of the kitchen and closer to the guests!' was the Chefs Trophy motto when Anika won Junior Show Cook of 2017. She has continued to delight guests at the Lufthansa Seeheim, where she is Chef de Partie. She is a trainer at the ICA Frontcooking Academy in Hadama, Germany, and appears regularly at the WÜSTHOF Knife Skills Academy. Whenever she can, she packs her bags and sets off to try out new waters for a few hours of wild swimming. "Where do I get my energy? When I see a satisfied face of someone who relishes my food. I know my efforts have been worthwhile."

Why the Wüsthof Performer?
I love it: co-star of the show! "As a show cook, I'm performing in a number of ways at once. It's not enough just to cook well – preparation and plating must be staged in an exciting and appetising manner. I have to be able to rely blindly on my knives." "The Performer Santoku is my absolute favourite. It has a captivating appearance. It sits very comfortably in my hand and it glides effortlessly through food. Nothing sticks, all the ingredients just slide right off my blade. Extremely useful when I'm working fast. And also a beautiful effect for my show."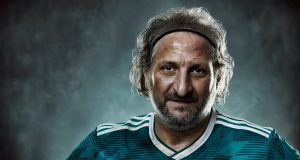 Renato Manzi – The Striker – Master of Control
Who is Renato Manzi?
Gourmet chef with exceptional instincts – Renato Manzi is head chef at the Genussmanufaktur Tenne at the Mawell Resort in Hohenlohe, Germany. His many awards include two Michelin stars, the result of his finely honed technique and natural instinct for what makes things special. He is also centre forward in the national team of top chefs, a role to which he devotes the same energy and discipline as his cooking. He maintains a relationship with his old teacher, Harald Wohlfahrt, who held a three-star Michelin rating for a record-breaking 25 years. 'I'm painstaking and prepare everything with full dedication. And so when the time comes, I deliver!'

Why the Wüsthof Performer?
I love it: co-star of the show! A knife I can rely on when pressure is highest. "There are extreme peak times in everyday kitchen life. The second I pick a knife up, I have to feel that it will follow me unconditionally. I only use three to five knives regularly and they have to feel like a part of me. I particularly like the Performer Cook's Knife. The grip makes it very agile, and the coating gives it incredible cutting properties. It can do almost everything."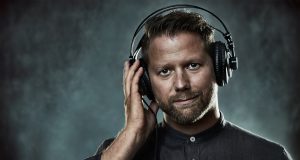 Alexander Scharmberg – The Music Lover – Master Creative Craftsman
Who is Alexander Scharmberg?
Sharing skills and a love of food. Alexander discovered his love of fresh food at the age of five, when he enjoyed rolling meatballs, baking cakes and preserving fruit at his mother's side. With his fondness for culinary delights, the young Berliner apprenticed at the Forum Hotel in Berlin straight after leaving school and went on to the Kaisersaal and The Ritz Carlton Hotel, among many others. He loves sharing his abilities with others as a hospitality consultant, coach and cookery instructor. Above all, he loves his performances as a show cook, for which he has taken professional acting lessons so that he is always at his best.

Why the Wüsthof Performer?
Sharp, balanced, on the beat. "Precise knife skills have always fascinated me. There is a great knife for every task in the kitchen and I love having a broad selection. With demanding and monotonous tasks that have to happen at high speed, I use music to motivate and inspire my work. When dealing with large quantities of meat, fish, fruit and vegetables, my favourite is the 16-centimetre Performer Cook's Knife. It looks great, very modern in style, it is perfectly balanced and is incredibly sharp. With this knife, it's like a never-ending dance on the chopping board! Thank you WÜSTHOF."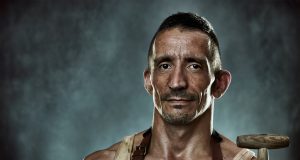 René Steinbach
Who is René Steinbach?
Finding inspiration close to home. René began as a butcher before he trained to be a chef. He went on to found a small catering company that quickly became popular. He has shared his love of taste experiences with food lovers as head chef in the cookery school and event location 'Gastraum in der alten Zigarrenfabrik' in Cologne, Germany, since 2013. René has a fascination for nature and spends almost as much time in his garden as in his kitchen. "You could wake me up in the middle of the night and I'd cook you a three-course meal! Cooking is a constant in my life, I don't have to prepare for it, it's just there!"

Why the Wüsthof Performer?
My loyal sidekick in the garden and kitchen. I bought my first good knife when I finished my training. What a difference it made! I loved that knife: I always took it home with me after work. When I've gotten comfortable with a knife, it also has sentimental value. I'm very particular and I always sharpen and hone them myself. "My new favourite is the Performer Paring Knife – it's just the right size, the handle lies comfortably in my hand and it's so easy to work with. The blade is a versatile all-rounder, especially for small ingredients, fresh vegetables and herbs. It stays clean – everything just rolls right off of it."