Stylish design and superb cooking results are at the heart of Le Creuset's 3-ply Stainless Steel cookware. Using the latest multi-layering technology, where premium-grade stainless steel and aluminium are bonded together to form a special 3-layer material, heat spreads evenly and gently throughout the entire pan from base to rim. Helpful design features, such as capacity markings, helper handles and an all-round pouring rim to prevent drips, means cooking with our 3-ply Stainless Steel cookware is easy and enjoyable. The range is suitable for use on all heat sources, including induction, is oven and dishwasher safe and comes with a reassuring lifetime guarantee.
Le Creuset's stylish 3-ply Stainless Steel Roaster is a must-have for keen cooks looking to invest in versatile and long-lasting cookware which will perform time after time. This Rectangular Roaster offers the ultimate in versatility making it an ideal investment piece. It is perfect for roasting, baking, poaching and bain-marie cooking and its upright handles make it easy and safe to lift when full. The generous size is well-suited to cooking a traditional roast and it can be used on the hob to make delicious gravy with the meat juices after cooking. Roast meats and vegetables to perfection in this stainless steel roasting pan. A precision-pour rim creates clean pouring and a nonstick rack elevates food for even cooking. Use with the Le Creuset non-stick Roasting Rack (available separately) for healthier, lower fat roasting.
Features:
Infused with titanium to resist scorching, pitting and discolouration
The dripless precision-pour rim allows for clean, convenient pouring directly from the pan
Two upright Stainless Steel riveted helper handles either side to assist with lifting out of the oven
Large flat base ensures maximum contact with food and even cooking
Can be used on top of the stove and inside the oven
Practical and stylish – ideal for serving
Lifetime Guarantee
35cm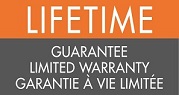 For more information on how to use and care for your Le Creuset products visit our Le Creuset Guide for a more in-depth understanding. Find out how these pieces are made, what makes them unique and why you should invest in Le Creuset!
See what other Le Creuset products we offer.