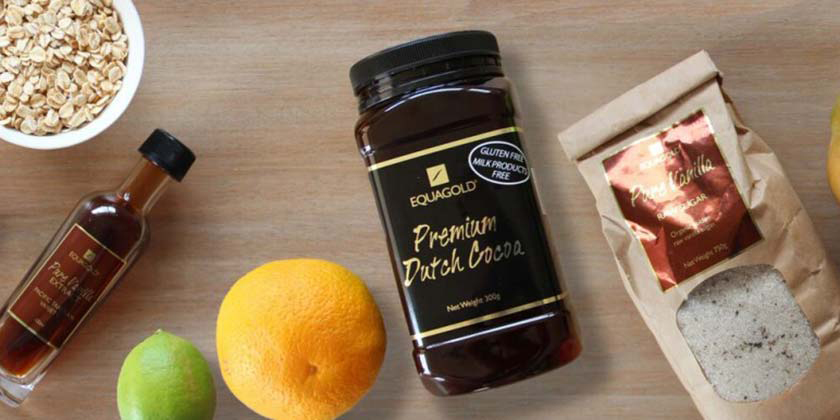 Equagold Fine Food Ingredients – Equagold are very passionate about there products and trust you experience as much passion when your cooking with them.
Equagold's best selling product is the Premium Dutch Cocoa, it is 100% cocoa they have added no ingredients or allergens.
When choosing Equagold's plump moist Pods, Vanilla Extract or from the range of Vanilla Syrups, you can be assured that they do all they can to keep the products as pure as they can in the manufacturing process.
Viewing all 10 results
Equagold Agar Agar 60g

$

17.99

Equagold Cinnamon Powder 40g

$

7.99

Equagold Premium Dutch Cocoa 1kg

$

32.99

Equagold Premium Dutch Cocoa 300g

$

16.99

Equagold Tahitian Pure Vanilla Pods Pack Of 2

$

15.99

Equagold Tonka Beans 100gms

$

55.00

Equagold Tonka Beans 15g

$

10.99

Equagold Vanilla Extract 50mls

$

16.99

Equagold Vanilla Paste 30gm

$

24.99

Gelatine Leaves Gold Grade Pack of 12

$

8.99