Sale!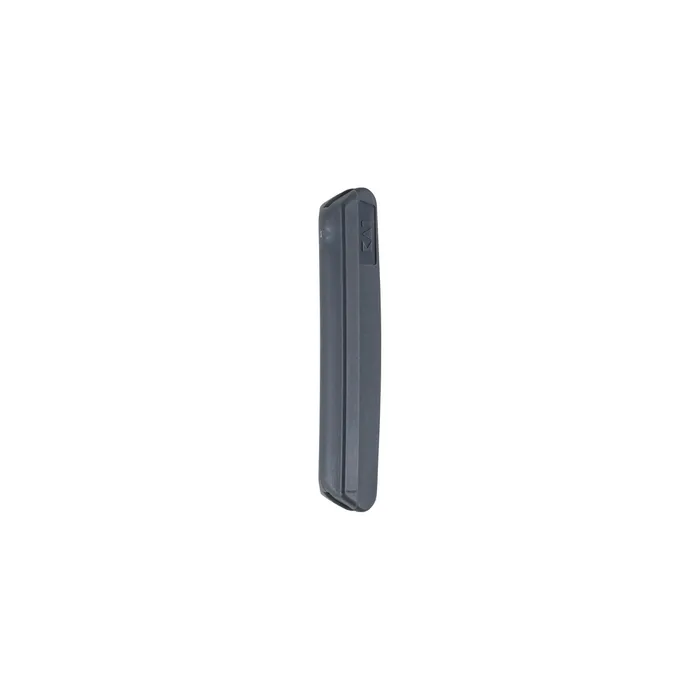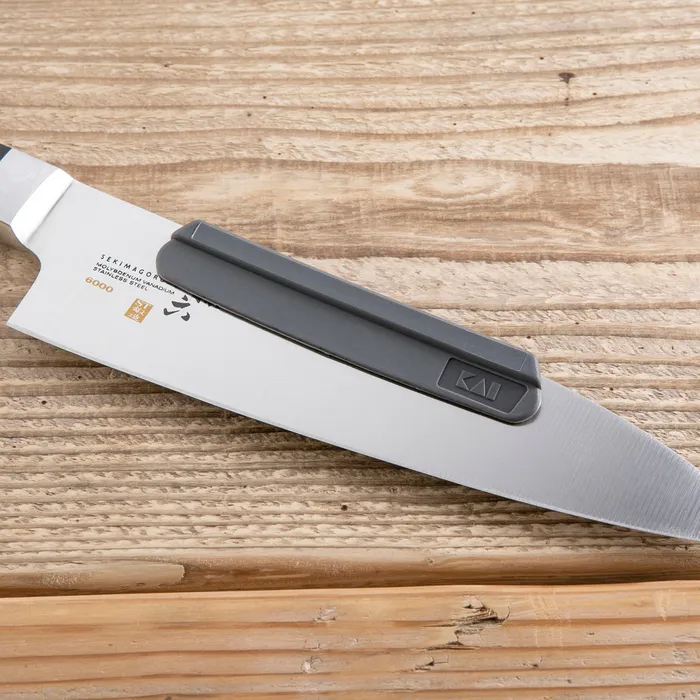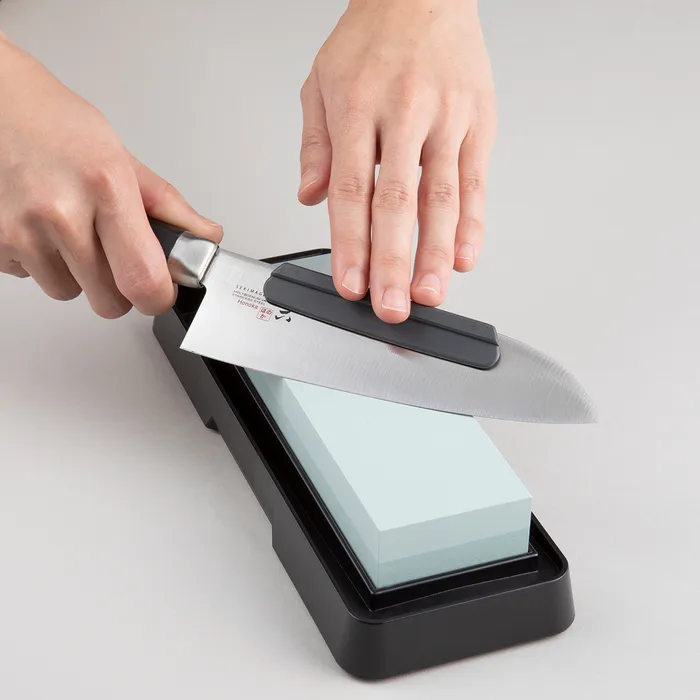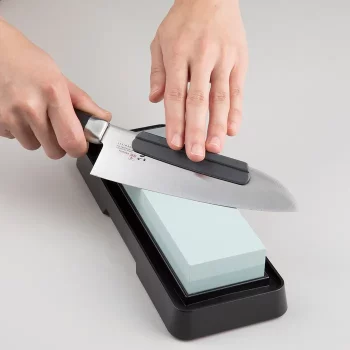 Kai Whetstone Sharpening Aid
Kai Whetstone Sharpening Aid helps you achieve the correct angle each time you sharpen on a whetstone. Made in Japan
Secured Payment
|
Free shipping over $100 (excludes bulky products)
View On Mobile Open your camera and Scan the QR code to view on your mobile.
A sharpening Aid to help you achieve the correct angle each time you sharpen on a whetstone.
Carefully slide the Kai Whetstone Sharpening Aid onto the spine of your Kai knife. The aid will assist with providing the correct angle to grind your knife on the whetstone.
How to use:
Turn the knife over so the spine of the blade is facing down. Place the Sharpening Aid on the tip of the blade at around a 45 degree angle
Slowly slide it along the spine of the knife, angling up until it fits the spine of the knife. Be careful not to touch the tip or edge
To keep the correct angle for sharpening, hold the product tightly with your fingers to the surface of the whetstone
The Sharpening Aid will wear over repetitive use and need to be replaced
Features
Recommended for Kai and all professional knives.
Nylon (heat resistance to 140 degrees C)
Designed to give you the correct angle when sharpening
Made in Japan
Read through our Shun Blog post to find out more information about this top-end brand, how to sharpen their knives with a honing steel and whetstone and the differences between their ranges. See all Chef's Complements Shun Knives here.
To find out the best knife to use for your next task at hand, how to sharpen and care for it, and why how your knife is produced is important, check our Best Knife Guide Online blog post.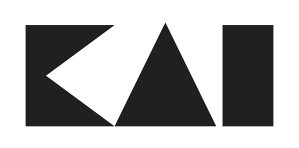 Handling Instructions:
Do not place near heat or fire, it may distort or melt
Be careful of the knife's edge when placing on the blade or removing
Do not use in the dishwasher
Only logged in customers who have purchased this product may write a review.
You May Also Need
Kai Shun Sharpening Combination Whetstone 1000/6000

20% OFF


Kai Shun Honing Steel 23cm

20% OFF


Kai Shun Combination Whetstone 300/1000

20% OFF