Sale!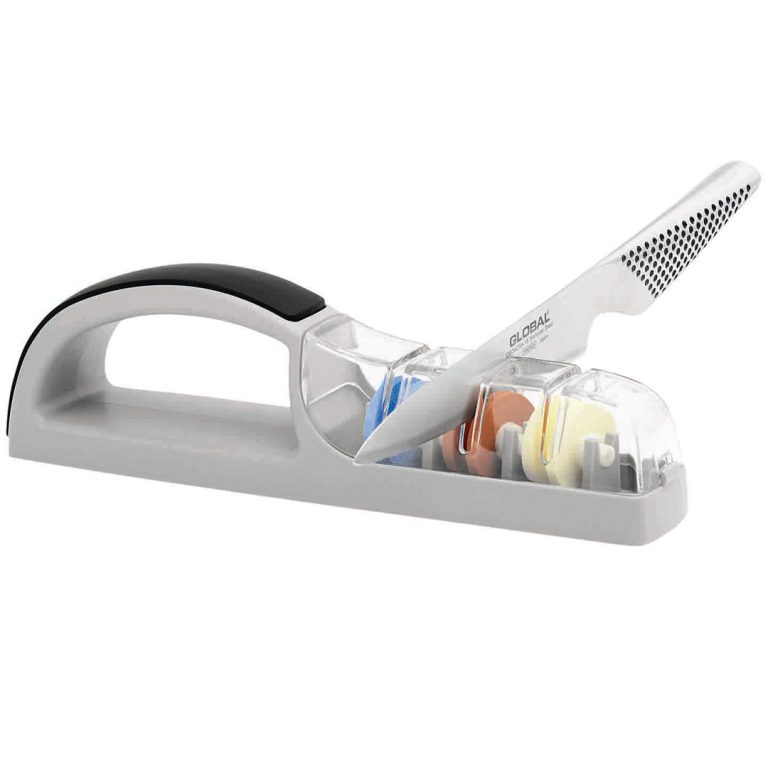 Global Minosharp Plus 3-Stage Ceramic Water Wheel Sharpener
This Minosharp Plus 3 ceramic water sharpener is extemely easy to use and recommended for sharpening GLOBAL knives and most other knife brands.
Secured Payment
|
Free shipping over $100 (excludes bulky products)
View On Mobile Open your camera and Scan the QR code to view on your mobile.
This Minosharp Plus 3 Stage Ceramic Water Sharpener is extremely easy to use and recommended for sharpening GLOBAL knives and most other knife brands. It is a great product that allows you to get a sharp edge on the knife like a whetstone without the skill or hard work that is required to use a whetstone. For some people, learning the skill of intermediate sharpening with a ceramic or diamond rod is difficult. It is essential that you maintain your knives on a regular basis and it will be easier to maintain them for the long term. The easiest to use devices – a water wheel sharpener called MinoSharp and MinoSharp Plus. Simply fill the reservoir with water and run your knife backwards and forwards a few times. The revolutionary ceramic wheels ensure the blade is sharpened at the correct angle. You will find varying wheels with different grits from rough to fine. You will normally start with a rough grit at about 400 and then move to a 1000 medium grit but if you take care of your knife than 1000 would be enough. The wheels are easy to replace and it can last for many years. It works in the same way as a whetstone and also requires water but on a much smaller scale with the same benefits.
Replacement set of 3 wheels are available when needed.
From knife construction and testing to the story of Global, all the way to the comparisons between each series of knives, visit our in-depth Guide to Global to learn everything you need to know before buying!
USE & CARE:
Find all information on how to clean, wash, store and sharpen your Global knives HERE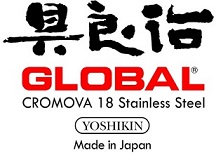 Only logged in customers who have purchased this product may write a review.