Kai Blade Guard with Clip 51mm Deep (3 Sizes)
A translucent kitchen knife guard for Chef's knives of all sizes from 171 to 273 mm in length. An easy-open/easy-close urethane retention clip band that stretches to accommodate the width of the blade.
Secured Payment
|
Free shipping over $100 (excludes bulky products)
View On Mobile Open your camera and Scan the QR code to view on your mobile.
This translucent blade guard protects your cutlery investment—and your fingers—simply and easily.
Unlike opaque blade guards, this translucent one lets you see inside easily, so you never have to guess which knife is which, even when your knife is safely protected inside the guard.
This attractive translucent blade guard is perfect for Chef's knives of all sizes from 171 to 273 mm in length. The most common size for chefs' knives is 20cm long perfect for the 222mm guard but this guard is available for smaller to larger chefs' knives, boning/fillet knives, and other specialty knives. An economical but sturdy and secure knife roll bag to keep all your precious chef's tools safe whilst travelling between jobs.
To use the blade guard: make sure the guard is clean and free of debris (debris could scratch your knife). Then place the knife in the guard, sharp edge to the closed side. Attach the retention clip to the closed side of the guard. Finally, stretch the urethane band around and over the knife's spine, hooking it on the front of the clip. The knife is now held securely within the blade guard for storage. The Kai Blade Guard's translucent material makes it easy to see which knife is in the guard for quick identification, too.
Features:
Fits cutlery with medium-long blades like the nakiri and santoku
Translucent material lets you see inside for easy identification
Retention clip is easy-open/easy-close; urethane band stretches to accommodate the width of the blade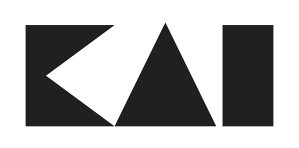 Cleaning.
Wipe clean with a damp cloth.
Only logged in customers who have purchased this product may write a review.
You May Also Need
Kai Shun Combination Whetstone 300/1000

$

129.00

Kai Shun Honing Steel 23cm

$

129.00