Sale!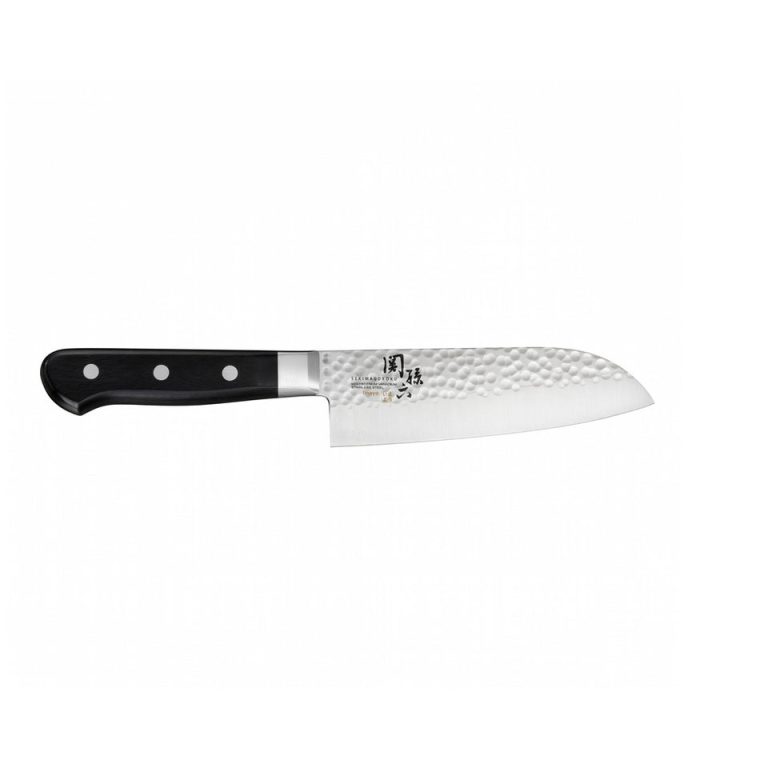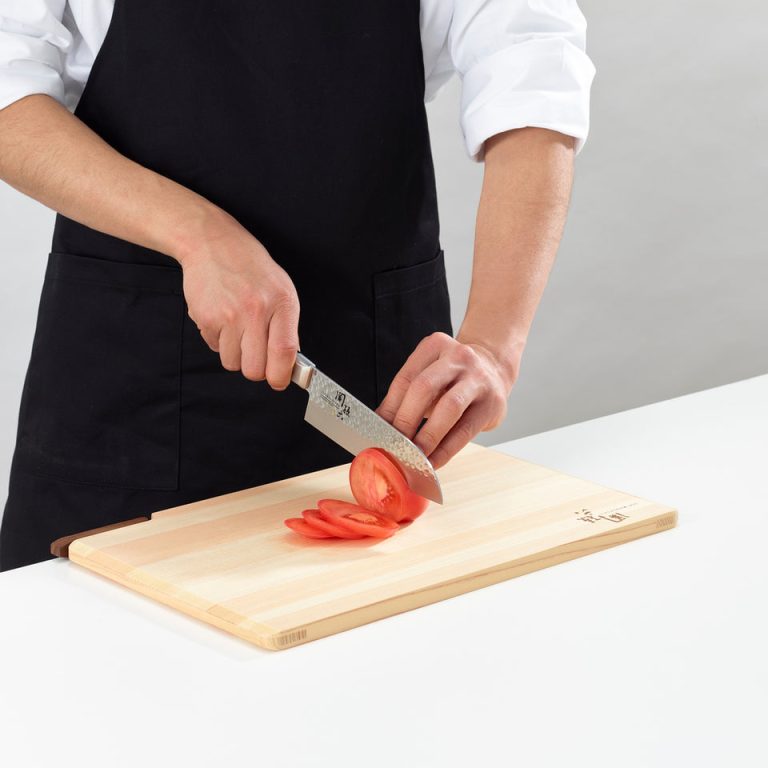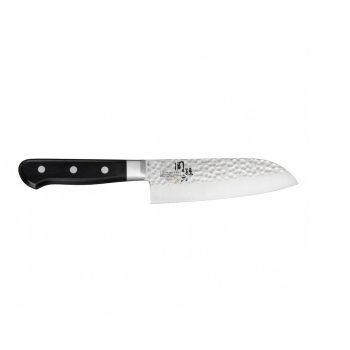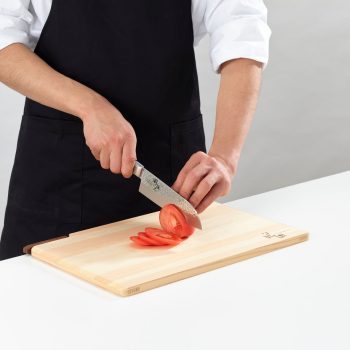 Kai Seki Magoroku Imayo Santoku Knife 14.5cm
Imayo Santoku Knife 14.5cm is a Japanese all-purpose kitchen knife. The handle is made from hard-wearing PakkaWood.
Secured Payment
|
Free shipping over $100 (excludes bulky products)
View On Mobile Open your camera and Scan the QR code to view on your mobile.
The Imayo Santoku Knife is a Japanese all-purpose kitchen knife.
Like a chef's knife, the santoku is used for just about every cutting job in the kitchen. It works well with vegetables, proteins, and fruit and excels at three types of cuts; slicing, dicing, and chopping. Hollow-ground indentations on the blade help reduce friction so the blade glides through the food more easily.
Imayo is part of Kai's Seki Magoroku range of knives. Many celebrated swords were born in the Seki area and in the Kamakura era. The master craftsman "Magoroku of Seki" had the original technique of producing beautiful swords which were high quality and had outstanding sharpness. Made in Japan, these beautiful knives feature a hammered finish – tsuchime (tsoo-CHEE-may) in Japanese – which creates air pockets that improves food release when cutting.
Like others in the Kai family, the handle is made from hard-wearing PakkaWood which enables durability and comfort, as well as making it an attractive looking knife to have in your collection.
Blade Material: Molybdenum Vanadum stainless steel with tsuchime finish
Cutting Edge: Sharpened to 15

° double-bevel blade 

Hardness: 60 HRC.
Handle Material: Black PakkaWood (premium, resin-impregnated hardwood)
Blade length: 14.5cm
Handcrafted in Japan
Shun knives are provided with a limited warranty from manufacturing defects.
One aspect of caring for your knives is maintaining the edge and, when needed, sharpening the blade. However, it is also important to be aware of how you are using your knives on a daily basis.
Please review the Care & Instructions tab to get the full details on how to care for and maintain your Shun knife. Following these simple tips will ensure your Shun knives are always ready to use and will continue to be enjoyed for many years to come.
Read through our Shun Blog to find out more information about this top-end brand and the differences between their ranges. See all Chef's Complements Shun Knives here.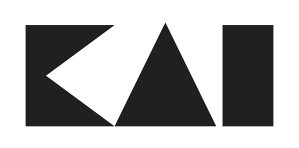 Please refer to our detailed Shun Use & Care blog article for full care instructions.
How to Inspect your Shun Cutlery
Only logged in customers who have purchased this product may write a review.
You May Also Need
Kai Shun Honing Steel 23cm

20% OFF


Kai Shun Sharpening Combination Whetstone 1000/6000

20% OFF