Sale!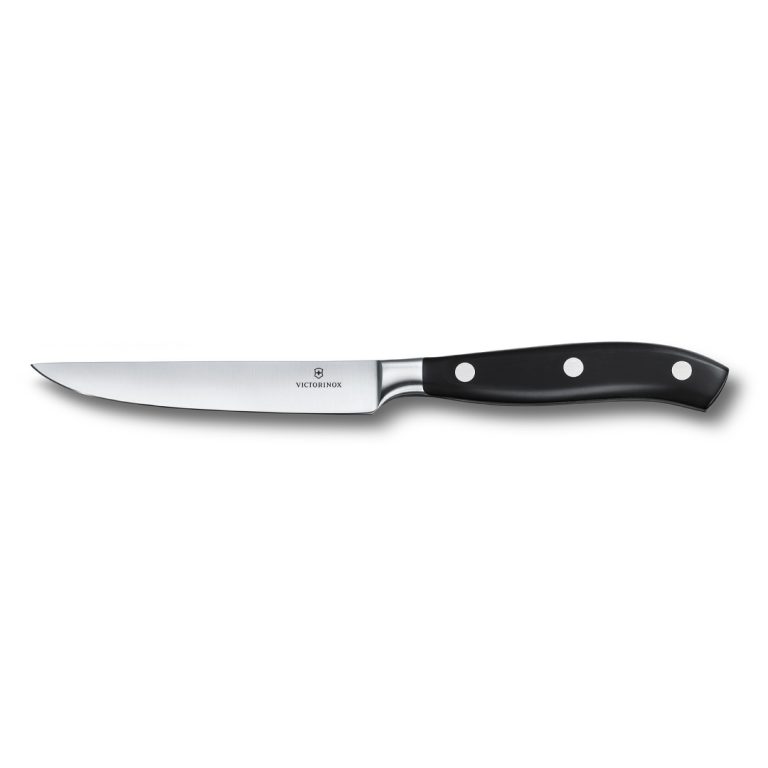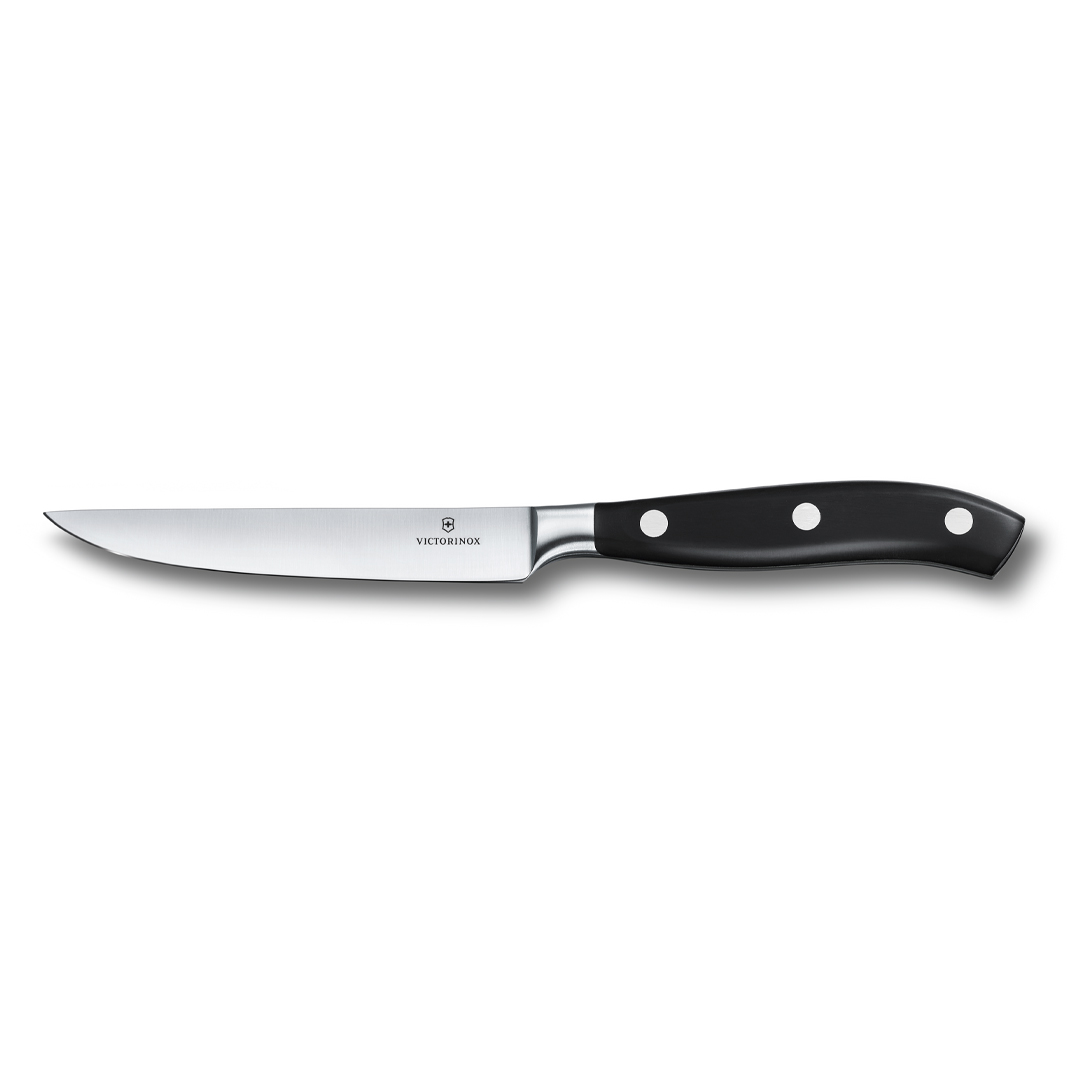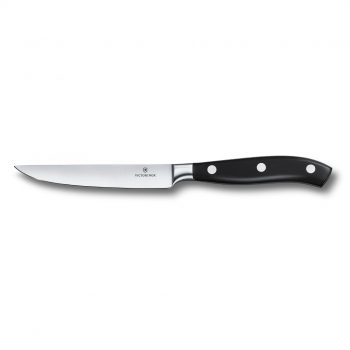 Victorinox Grand Maître Steak Knife 12cm
Out of stock
Want to be notified when this product is back in stock?
Cut through your steaks with perfection.
Secured Payment
|
Free shipping over $100 (excludes bulky products)
View On Mobile Open your camera and Scan the QR code to view on your mobile.
Chances are, if you open your kitchen drawers you'll find a little Victorinox knife somewhere. Most likely, it's one of your favourites too. And that's for a good reason: Victorinox knives are probably the most well-known knife brand worldwide. Made in Ibach-Schwyz and Delemont in Switzerland, their range of household and professional kitchen tools (not to forget their famous Swiss Army Knives) all started over 135 years ago, in 1884. All Victorinox steel blades are made from 100% recycled, martensitic stainless steel. This steel provides optimum function & durability and delivers the perfect combination of cutting edge retention and corrosion protection. The blades should also be flexible so it does not break during use.
Grand Maître knives with forged steel blades transition seamlessly into specially sculpted ergonomic handles, creating a knife that is perfectly balanced and simply beautiful to hold. For amateur cooks and professional chefs alike, the Grand Maître collection is all about balance. Each piece in this widely sought range is of a full tang construction, uniformly hardened and forged from a single piece. Because of this, the transition from blade to handle is sleekly seamless, with the latter ergonomically shaped for comfort even over sustained periods. The bolster thickens between the handled and the blade which provides a smooth transition and increases user safety.
A great steak knife disappears in your hand and cuts effortlessly. The Forged Steak Knife takes all that to the next level with an ultra-strong forged blade that cuts steak to perfection.
Features:
Smooth uniform cuts every time.
Perfect balance
Ergonomic handle with rivets
Forged from a single piece of steel and hardened uniformly
Long service life
Gift Boxed
Use & Care
Maintain sharpness by regularly using a sharpening steel, honing steel or knife sharpener (excluding serrated edge knives). Cut on a non-abrasive surface such as wood, bamboo or plastic. Avoid cutting frozen food. Store your knives in a knife block or on a knife magnet, never store loose knives without edge protection in a drawer, this will dull the knives rapidly.
Dishwasher safe but hand washing is recommended to maximise their service life.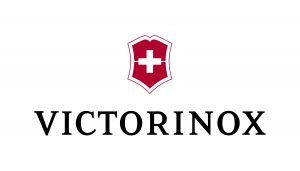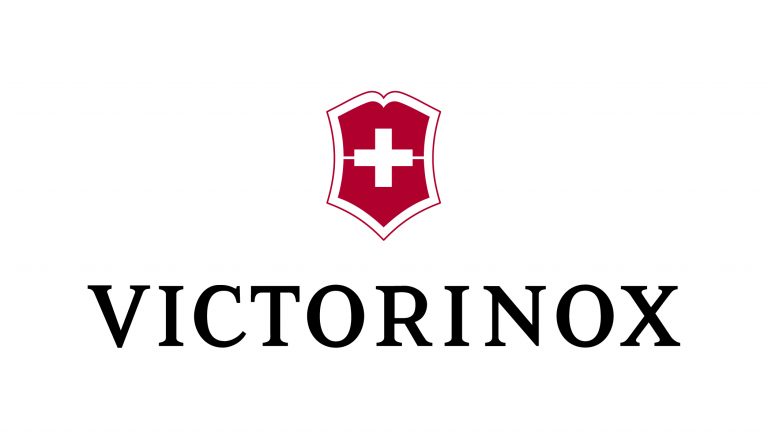 Only logged in customers who have purchased this product may write a review.