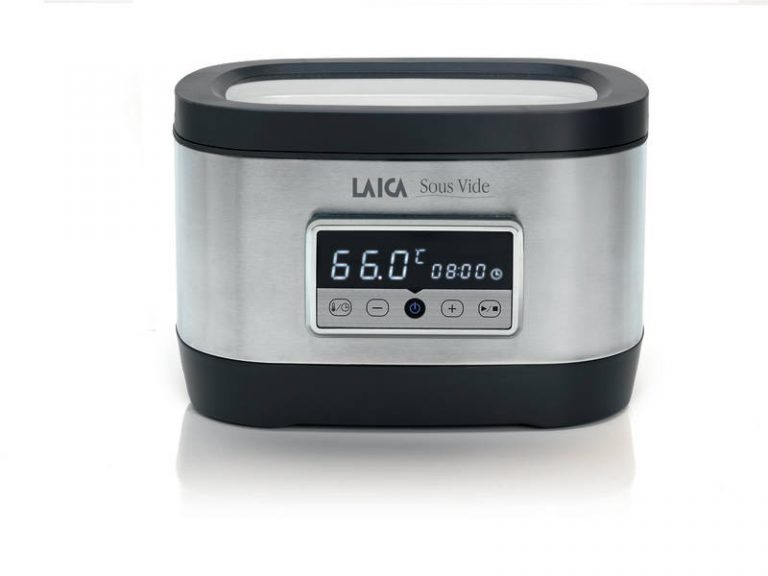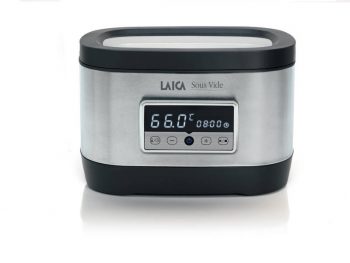 Laica Sous Vide Water Oven
Automatic high precision cooking thanks to temperature control from 40°C to 90°C.
Secured Payment
|
Free shipping over $100 (excludes bulky products)
View On Mobile Open your camera and Scan the QR code to view on your mobile.
Automatic high precision low-temperature cooking thanks to temperature control from 40°C to 90°C.
The sous vide cooking system is for use with pouches suitable for food and cooking. In the case of overcooking, low-temperature cooking prevents you from spoiling the dishes: the food does not burn, does not become stringy and does not dry out.
Cooking times and temperatures may vary depending on personal taste preference and the style of preparation of the dish.
Pouches must be sealed. Laica recommends vacuum-sealed pouches which guarantee the best results.
When preparing food with liquid content, expel as much air as possible from the pouch before
sealing it.
Cook the food as soon as it has been vacuum-sealed.
During cooking, check that the pouch is always immersed in the water to ensure the food is
cooked evenly.
When setting the cooking time, consider the thickness of the food that you want to cook: the
thicker it is, the longer it will take to cook.
When inserting more that one piece of food in the same bag, distribute the pieces well so as
to not create overlapping that can lead to uneven cooking.

Only logged in customers who have purchased this product may write a review.