Sounds Like Zwiesel
Here's to the moment!
The people. The partying. The dinners and the soirées. New Year's Eve and birthdays. The little celebrations and the big dreams. The tables. The senses. The glassware. And every moment. To 150 years of history and to the moment. Because now is the moment anything is possible.
The Sound
Zwiesel Glas stands for dedicated passion and uncompromising quality. An aspiration that manifests itself in the sound of each and every Zwiesel glass. Condensing the history of the brand into our acoustic essence.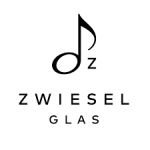 "I recognise our glasses by their sound." – Glassmaker from Zwiesel
---
Zwiesel Glas & Schott Zwiesel
A new brand era with a strong tradition
Zwiesel Glas – The art of striking the right note.
We are committed to serving the world's most demanding guests and finest hosts. Over 150 years of glass manufacturing, tradition and passion are now adopting a confident new form: ZWIESEL GLAS. A new umbrella brand is an apt next step for us. It appropriately represents the full experiences of our Zwiesel 1872 and Schott Zwiesel brands, while reflecting our enduring passion to create the extraordinary and our aim to keep innovating in the future.
A special flair for hospitality

Zwiesel has never just been about glass, but has always echoed the possibilities inherent in glass. We strive to create unique products at the highest level of manufacturing skill and craftsmanship that offer extraordinary experiences of enjoyment and community. Products that lend a special touch to every table setting and are simply part of refined taste worldwide. The sound of toasting with a Zwiesel glass is the unmistakable sound of true hospitality.
A special note becomes a brand promise.

ZWIESEL GLAS stands out for its unparalleled quality – an exceptional standard that starts with audible characteristics: The sound of toasting with ZWIESEL glasses is unlike any other and has become a distinguishing feature of the brand. The unmistakable clinking sound is not only appreciated by glass connoisseurs, but also by hosts and guests all over the world.
The musical note in the new ZWIESEL GLAS trademark encompasses these qualities, but its significance goes much further. The shape of the note symbolises enjoyment and harmonious conviviality, celebrating hospitality and the appreciation expressed among guests and hosts. The Z in the logo stands for ZWIESEL. Its linearity reflects our manufacturing expertise, its major traditional relevance within the company and the precision of our glassmakers.
---
The company
A long-established company on its way to business excellence.
Over 150 years of practising the art of glassmaking, combined with technology and salesmanship are proof of an exemplary company history. Hence, today the Zwiesel Glas holds a leading position in the world of exclusive glass products. 620 employees view themselves as guardians of quality, the majority of them are deeply rooted in the 'glass city' Zwiesel in the Bavarian Forest. Here, glass products for customers from around the world are created using advanced production techniques. Manufactures from Zwiesel are valued for their perfection in more than 130 countries. ZWIESEL GLAS is the new umbrella brand of the glass manufacture run by Prof. Dr. Andreas Buske, which is an essential component to the national as well as the international haute cuisine. With the brands SCHOTT ZWIESEL, ZWIESEL 1872 and JENAER GLAS, it also caters for the needs of private users and reaffirms their taste for timeless design in sophisticated glass and tableware. Zwiesel Glas stands for innovation, self-sufficient entrepreneurship, as well as a value chain designed to match the dynamics of the world market. Numerous awards highlight the reputation of the internationally active glass innovator from Zwiesel.
---
History
Glas with a hallmark
The craft for one of the oldest materials in human history found its way to Zwiesel in Bavaria about 600 years ago – This is where, in 1872, the Zwiesel Glas story found its beginning.
Tradition & Modernity
"Founded by Anton Müller as a small sheet glass works, we have long since become one of the leading international glass specialists. But we don't regard ourselves purely as an industrial enterprise, but more as an artisanal craft of sophisticated glass culture. State-of-the-art technology is an integral part of our company, but our greatest assets are our employees, whose extensive experience is often handed down through generations.
Every move gives our products their individual touch, then and now. Tradition and innovation melt to supreme glass art in each and every one of our crystal glasses. It is with this high standard of excellence that we look forward to the next 150 years, with high expectations and conscious of our history."
---
Handmade in Germany since 1872
Audible crafted quality
"The fascinating craftsmanship of our master glassmakers is on display every day in our manufactory. The techniques we use to this day have been perfected and passed on for generations since 1872. Every work step gives our products an individual touch. Our glassmakers are passionately committed to using these techniques every day – to gradually create ever new aesthetics. The unforgettable ZWIESEL GLAS moments shared by guests and hosts the world over are made possible by sophisticated approaches to material and shape as well as our employees' appreciation and sensitivity for perfect details. The precision and brilliance of this craftsmanship create the most refined premium products" – ZWIESEL GLAS.
"I recognise our glasses by their sound." – Glassmaker from Zwiesel
---
Sustainable Beauty
Zwiesel Glas is proud to protect resources and the environment.
"We are convinced that companies must act and manage their resources responsibly to prevail in the future. That's why we aim to manufacture our products with minimal resources and optimized energy input to avoid unnecessary environmental burdens. We use as many regional resources and materials as possible to manufacture our products. We continuously strive to achieve an integrated and sustainable life-cycle assessment for all of our processes and products."
Production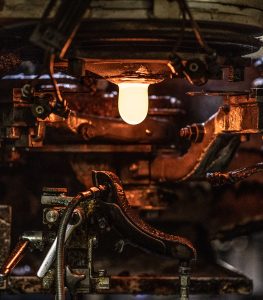 "We have implemented an environmental management system certified according to ISO 14000:01 to ensure a sustainable corporate concept with consistent product quality. In addition, TÜV Rheinland audits our environmental protection and sustainable production measures every year.
Our detailed analysis of all raw materials associated with production aims to avoid contaminants from the onset and to use recyclable materials wherever possible. We rely on regional raw materials (particularly quartz sand, a key ingredient) and recycled glass from our own production to guarantee short transport paths. We also give preference to regional energy sources for our production plants.
We are committed to continued process innovation to minimise our energy use in glass melting. A closed cooling water circuit, heat recovery technology, filter systems as well as UV and laser technologies reduce our energy consumption and make sure that water is returned to the environment in clean condition.
We are particularly proud of our oxyfuel technology, which significantly reduces our carbon dioxide and nitrogen oxide emissions. This technology enables us to use 30% less energy in production compared to conventional gas-heated glass melting furnaces"
Products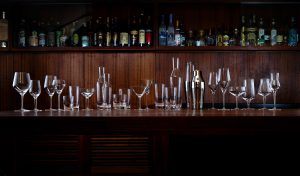 "Tritan crystal glasses not only are brilliant, break-resistant and dishwasher safe but also stand out for their sustainability. Our consistent selection of low-emission, recyclable raw materials for production makes our products especially durable and environmentally friendly. Approx. 50% of each individual glass consists of recycled Tritan crystal glass. Based on our detailed analysis of all raw materials, we can produce high-quality glasses that are 100% food-safe and 100% BPA-free."
Packaging
"Our packaging is mostly FSC® (Forest Stewardship Council) certified and marked with the green dot to show it is made from environmentally friendly, recyclable materials. Our filling pellets are biodegradable as well. Boxes can be reused, e.g. for storage or moving. Thanks to the unique design, the product boxes also make ideal gift packaging to give your loved ones a special treat."
---
Awards
Design and Innovation
As the world market leader, Zwiesel Glas are proud of the numerous brand and design awards we got for our products.