This high-quality Essteele Per Vita 5 Piece Cookware Set is a must-have for every kitchen. Including two saucepans, a steamer and covered stockpot plus an Open French Skillet, this set provides the ultimate beginnings of a gourmet kitchen. The polished stainless steel body and lids have been specially crafted to provide the best durability, resulting in an elegant and refined design that will last a lifetime.
The exceptional performance of Essteele Per Vita makes cooking a pleasure, thanks to the solid copper bases that enable quick and even heat dispersion, and optimum heat control. The copper also ensures suitability for induction stovetops. All saucepans are oven safe to 240 degrees and can be placed into the dishwasher for easy cleaning.
Features:
Made of high-quality stainless steel with a brilliant mirror finish
Copper sheet across the base for optimum heat control
Stainless steel deep draw lids are tight-fitting to retain heat, flavour and nutrients
Dripless pouring rim European designed, which has a wide, gentle arch for easy pouring and effortless cleaning
Stylish handles cast in stainless steel and riveted for maximum durability
Oven safe to 260C
Induction capable
Lifetime warranty
Made in Italy.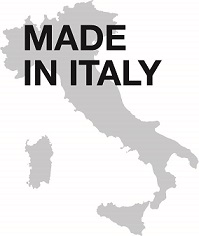 The Essteele Per Vita 5 Piece Cookware Set includes the following items:
14cm/1.2L Milkpan
20cm/3.8L Saucepan
24cm/5.5L Stockpot
24cm Open French Skillet
20cm Universal Steamer