Discover the art of drinking with memobottle.
The striking design and shape of the memobottles have won multiple design awards and are exclusively trademarked, so rest assured you have the authentic and original memobottle, which is crafted from the highest quality BPA, BPS-free plastic and backed by a 2-year manufacturing warranty.
Designed to fit.
You shouldn't have to think twice about bringing water. That's why memobottle reimagined the humble water bottle to always fit – into your bag and life. memobottle's convenient paper shaped design allows it to sit flat against laptops, books and anything else you might carry. Whether you're packing for work, play or travel, you'll find space you never knew existed.
Everyday, Everywhere Hydration
Born from a desire to reduce the impact of single-use bottles, memobottle's disruptive lightweight design makes it more convenient to carry your own water on the go. That's one less excuse to not carry a bottle, and one more reason to stay hydrated.
Minimalist Design, Maximum Impact
memobottle could be focused on winning design awards (been there, done that) but what they're really passionate about is making an impact. Together, the memobottle community has delivered over 10 million days of access to clean water through water.org and diverted over 80 million bottles from landfill. Now that's something worth bragging about!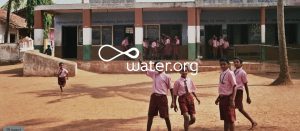 memobottle™ is a proud supporter of Water.org, an international nonprofit organisation that has positively transformed millions of lives around the world with access to safe water and sanitation. The path to breaking the poverty cycle starts with access to safe water. Through supporting Water.org, memobottle™ has helped provide over 10 million days of safe water for people in need. Did you know? Every memobottle sold provides one person with two months' access to clean water.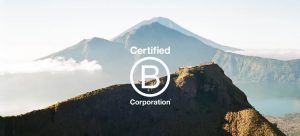 "At memobottle™ we understand that we're a part of something bigger. We have a responsibility to use our potential to solve the social and environmental challenges facing humanity."
B Corporations represent an emerging group of businesses that are dedicated to using the power of business to create a positive impact on the world, not competing to be the best in the world but rather, to be the best for the world. B Corps unifying goal is to redefine success in business.
A5 memobottle
The A5 memobottle fits perfectly in your bag alongside your iPad, books and laptop. Based on the A5 international paper size, its ergonomic shape allows for a Tetris style fit. The A5 memobottle is the companion you have been looking for to keep you healthy, hydrated and stylish. With an elegant form and minimal appearance, the A5 memobottle will easily become part of your daily routine to stay healthy and hydrated. The transparent exterior turns ordinary H20 into a mesmerising and playful work of art, that also encourages you to increase your daily water intake. Add a vitamin boost to every sip by placing a few blueberries or strawberries inside. Your A5 memobottle is paired with a black and white lid all encased inside premium recycled packaging; a perfect gift for yourself or a loved one.
Boasting a 750ml capacity, the A5 memobottle allows you to stay focused and be more productive. It's the only reusable water bottle you will need, which in turn will help reduce single-use water bottle consumption.
Features
Comes in a beautiful black gift box
Capacity: 750ml
Easy to clean
x1 Black & x1 White lid included
BPA and BPS-Free Plastic
Dishwasher friendly | Hot water safe | Freezer-safe
Dimensions: 243mm x 148mm x 30mm
Environmentally friendly
Optional Extras!
With memobottle, personalising your bottle to suit you is easy. Choose from 5 different bottle sleeves (Vegan Black or 4 Silicone sleeves in Black Ink, Pale Coral, Midnight Blue & Sea Mist).
Use & Care
It's so easy to clean your memobottle. Simply wash with warm water and vinegar or wash the main body of the bottle in the dishwasher. Not suitable for carbonated liquids. (Wash lid with warm water)